Check out Heidi's current releases, still available at your favorite retailers…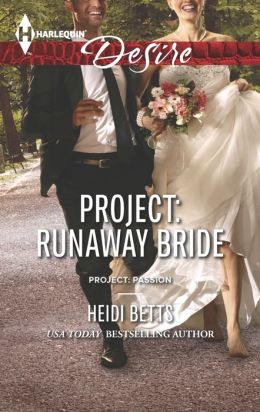 PROJECT: RUNAWAY BRIDE
(Book 2 – "Project: Passion" miniseries)
Harlequin Desire #2280
January 2014
ISBN: 978-0-373-73293-7
RUNAWAY BRIDE'S BIG BABY SECRET
Handbag designer Juliet Zaccaro should be walking down the aisle, so why is she running out of the church instead? Because she's just found out she's pregnant, and not by her cruel, distant fiancé!
Now it's up to private investigator Reid McCormack to bring her home. But once he finds her, he'll make sure she doesn't go back to her fiancé—especially since the baby she's carrying might just be Reid's.
Even as Juliet denies their explosive chemistry, can Reid convince her that there's more between them than a baby bump?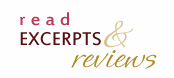 "…the second tale in the 'Project: Passion' series by Heidi Betts, and readers are in for a treat of a read.  An intriguing tale that pulls you in from the first, I highly recommend Project: Runaway Bride."  ~Romance Reviews Today
"Project: Runaway Bride…is filled with likable characters and humor abounds."
~RT Book Reviews
"The delight in this sweet, sexy story is watching Juliet figure out what she wanted for herself and find the strength to settle for nothing less."  ~reader D. Antonio

Grab Your Copy Today!
Amazon :: Kindle ebook :: Barnes & Noble :: NOOK ebook
eHarlequin :: Books-a-Million :: Indiebound ::
The Book Depository (free international shipping) :: !ndigo :: Amazon.ca

PROJECT: RUNAWAY HEIRESS
(Book 1 – "Project: Passion" miniseries)
Harlequin Desire #2225
April 2013
ISBN 978-0-373-73238-8
UNDERCOVER FASHIONISTA
When her designs keep showing up on a rival's runway, heiress and fashion designer Lily Zaccaro vows to catch the thief.  She comes up with the perfect plan—run off to L.A. and go undercover as personal assistant to the other label's CEO, Nigel Statham, aka the sexiest Brit alive.
As long work days turn into sizzling nights, Lily struggles to stay focused on her secret mission.  She desperately hopes that Nigel is innocent because their relationship is anything but!  In the face of so much deception, pretty soon their newfound love is hanging on by a thread…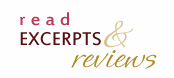 Where to Buy
Amazon :: Kindle ebook :: Barnes & Noble :: NOOK ebook
eHarlequin :: Books-a-Million :: Indiebound ::
The Book Depository (free international shipping) :: Chapters/!ndigo :: Amazon.ca

"Gimme Shelter" novella
in the ANIMAL ATTRACTION anthology
HQN
June 2013
ISBNs 0-373-73206-6 / 978-0-373-73206-7
Four of today's most popular romance authors join forces to help homeless animals by bringing you four sizzling tales of finding love unexpectedly—with a little help from man's best friend.
***All Author and Agent proceeds from sales of this book will benefit the Animal Adoption Foundation, a no-kill animal shelter in Hamilton, Ohio.***
About "Gimme Shelter"…
When animal lover Erica Castillo's sexy neighbor shows up on her doorstep at midnight, in the pouring rain, with three tiny kittens cradled in his strong arms, she can't turn him away.  But will Dean Maxwell's rescue efforts make him a temporary hero…or the forever kind?

Where to Buy
Amazon :: Kindle ebook :: Barnes & Noble :: NOOK ebook
eHarlequin :: Books-a-Million :: Indiebound ::
The Book Depository (free international shipping) :: !ndigo :: Amazon.ca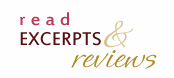 SaveSave
SaveSave