Word of the Week:  Yard Sale Math — The act of rounding things out to the nearest nickle, dime, or quarter rather than giving or getting back exact change while paying for yard sale goods in an effort to rush off to the next yard sale.
(Coined by Moi during this year's 100 Mile Yard Sale. :cool )

Or…
I Survived the 100 Mile Yard Sale & All I Got was This Pile of Junk
As promised, I'm ready to recap my adventures during the recent 100 Mile Yard Sale.  Don't expect much; it was a long day, but not like I came home with a life-size cut-out of my Darling Dwayne.  Or Darling Dwayne himself.  More's the pity. :scared
The thing I like most about yard sales…especially marathon yard sales…is that you never know what you're going to find.  And most of it is stuff I never even knew existed!  I mean, if I had, I'd have probably bought it at full price in a regular store long ago.  I'm not at all cheap that way. :eyelashes   But then you get out there & see tables full of other people's junk, & think, "Oh, my gosh, I didn't know they made that.  I must have it, & I'm willing to pay a whole quarter to get it!" :kittyplay
Oh, yeah.
This year, I found oodles of stuff I don't really need…but me likee, anyway. :claphat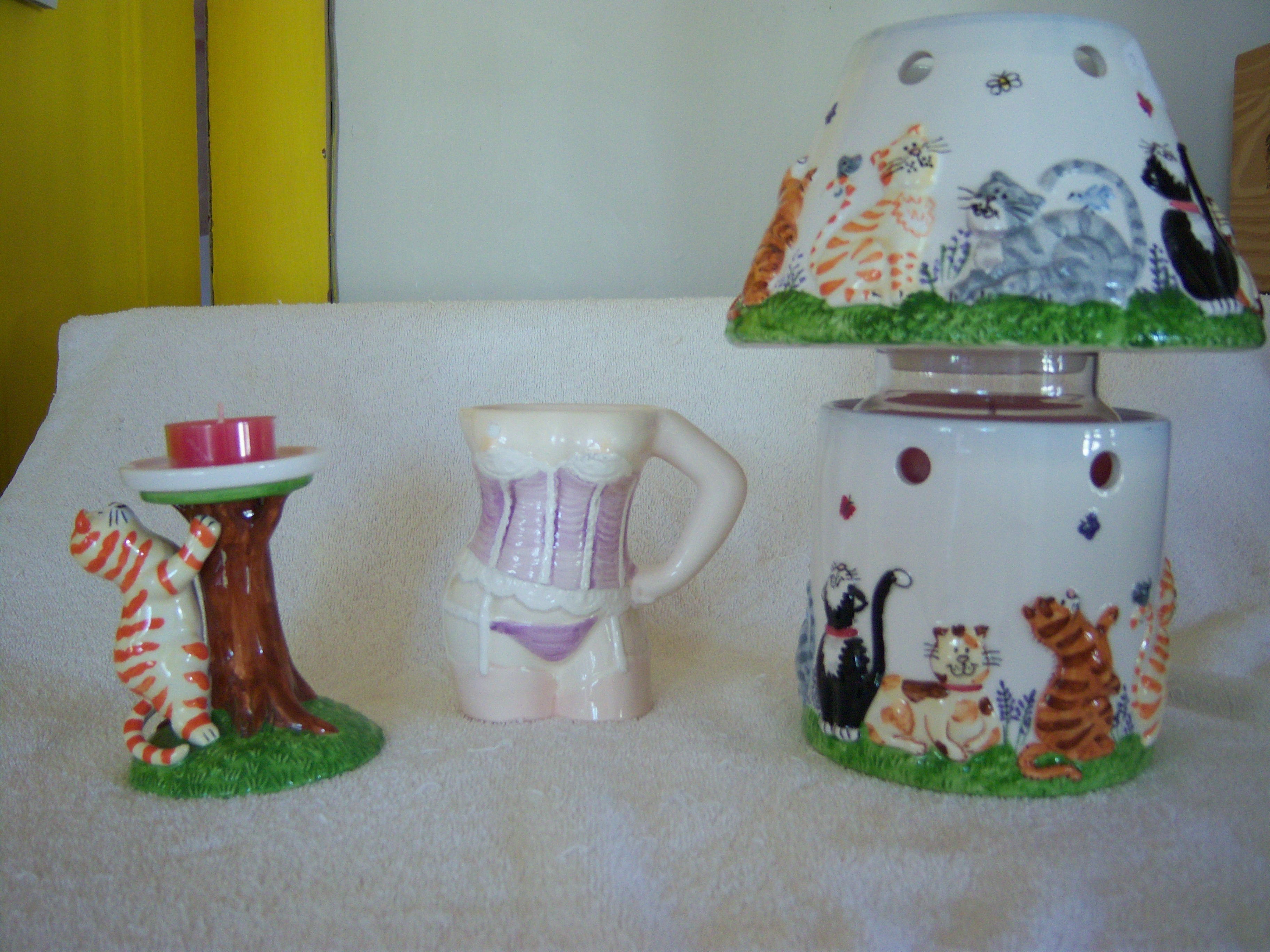 Like these gorgeous bits of glassware:  a cute kitty cat tea light stand; sexy bustier mug; & kitties galore candle lamp (complete with brand new, unlit, Sweetpea-scented candle!).  What the heck I'm ever going to use them for, I have no idea.  I mean, I can't even have glass out & about on display thanks to my very real and very destructive kittehs, but aren't they fabulous?  I may even use them for some super-fantastic giveaway one of these days…if I can ever bring myself to part with them.  (Yeah, that's going to take a while, so don't start holding your breath just yet. :bart )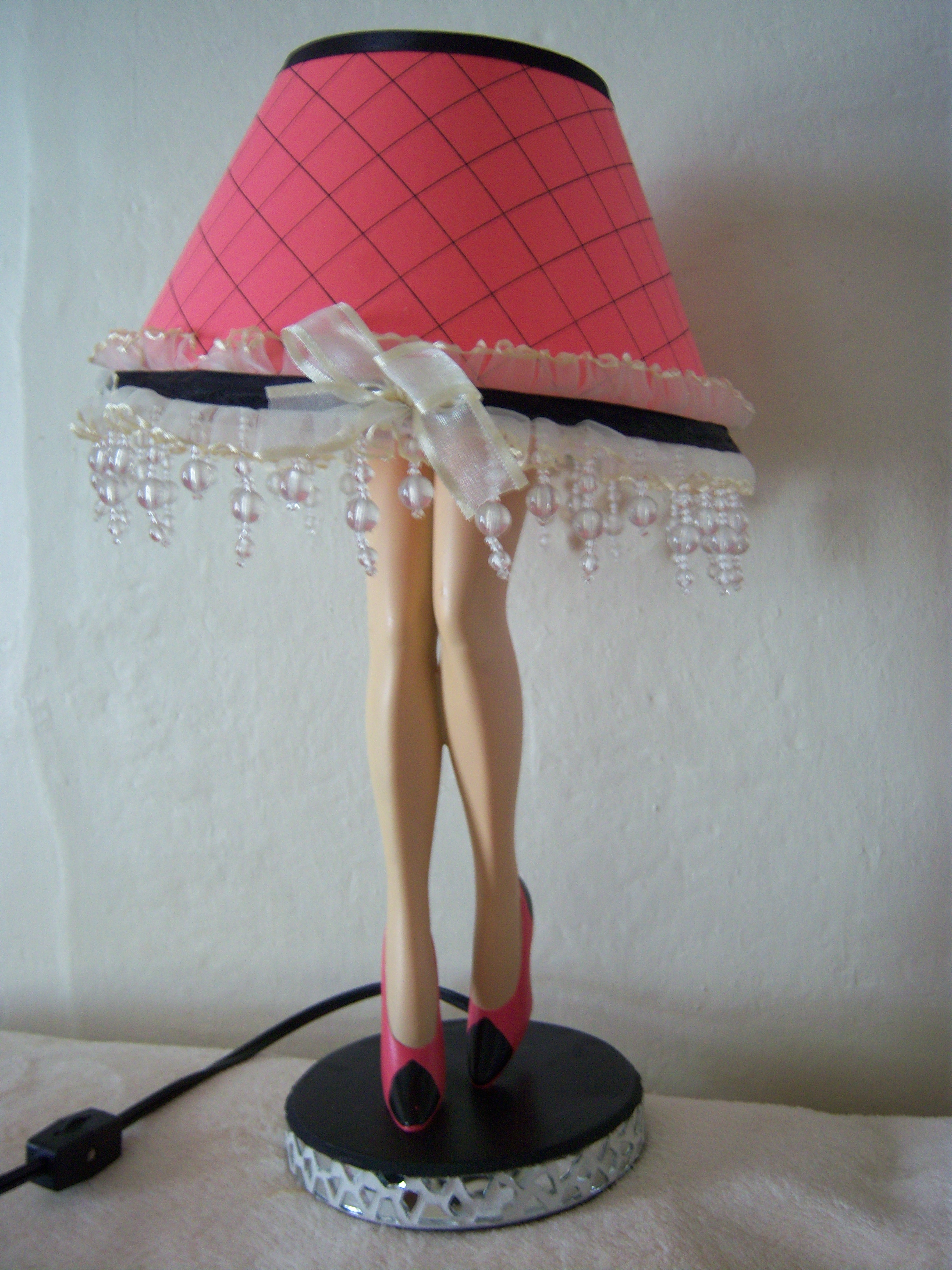 I also found this gorgeous lamp (which the lady doesn't even think works & I can't use because A.) I have no room & B.) kittehs love ribbon & little faux crystals that dangle, but for $1, who could resist?)…
A set of padded steps and a window seat for the kittehs…
A set of skull (as in skeleton skulls for Halloween) silicone ice cube trays…
A set of Winnie-the-Pooh & Friends plush toys (which again, I have zero need for, but they were brand-new & I didn't know they existed—even included Christopher Robin, which is nearly unheard of!—so I'll add them to my collection nonetheless)…
An ACE bandage (which you wouldn't think I would be excited about, but I really, really am because I just got rid of a bunch that had lost their elasticity & now I've discovered they don't make them right anymore; they mostly make only the stupid self-stick tape kind that I hate, so finding this was a whoo-hoo moment)…
This also seemed to be my year for picking up DVDs.  Funny thing is, whenever I love a movie, I buy it on DVD without hesitation, so most of these fall under the category of being so-so films, but rounding out my collection.  (That's an OCD thing that probably only other OCD sufferers/hoarders understand.)  For instance:  Pirates of the Caribbean 3:  At World's End,  Hellboy II:  The Golden Army, &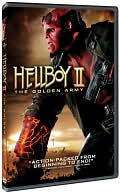 Spiderman 3.  They were okay, but I didn't love them.  Probably wouldn't have bought them intentionally.  Then I saw them in pretty good condition for only $3 & thought, "Well, I do have the first ones & this would complete my collection, so maybe I should take them.  I know—it's insanity!  Yard sale insanity, I tell you!
I also accidentally picked up a couple of duplicates.  This could be because I'd forgotten I had them (not!) or because they were in really good condition & were calling to me, & I couldn't bear to leave them behind for someone less worthy to pick up.  (I told you I'm a little OCD about my shopping habits.  Have I mentioned that I once bought a bag of jelly beans because it had been put down by another shopper in the wrong place in the store & I didn't want them to feel abandoned?  Uh-huh.  And that doesn't even begin to scratch the surface of my crazy. :tongue ) 
Falling into this category would be Bedazzled, Music & Lyrics, & The Amityville Horror.  So…because one of you may be worthy  :howyoudoin …if you don't mind used DVDs, I may just use these for a giveaway someday, too.
And that about does it for me on the yard sale collectibles.  It was really, really hot that day, so I started to drag early on.  And some of the spots I usually like were more disappointing than usual, which made for a quick perusal before moving on.
I also usually like to end the 100 Mile Yard Sale with a cold drink & nice meal…sometimes even an ice cream cone.  But I just didn't feel like it this year.  So I dragged myself & my goodies home, & crashed in front of the fan.  But even though I know it will be hot & exhausting, I'm already looking forward to next year!! :mwah
Comments
13 Comments • Comments Feed