Switching things up a bit this week.  I wasn't around on Tuesday to make a big deal of this, so I decided to postpone it until today.
It's another mahvelous drawing for two copies of my April Harlequin Desire, PROJECT: RUNAWAY HEIRESS!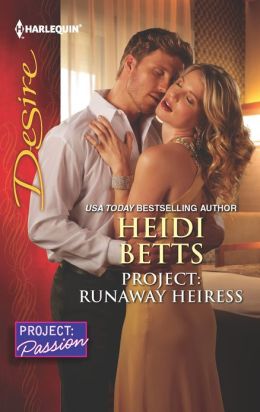 Order Your Copy Today!
Amazon :: Kindle ebook :: Barnes & Noble :: NOOK ebook
eHarlequin :: Books-a-Million :: Indiebound ::
The Book Depository (free international shipping) :: Chapters/!ndigo :: Amazon.ca

Last week, I gave away the very first copy of PROJECT: RUNAWAY HEIRESS out of the box to one of our wonderful Dungeon visitors. :kissmeirish
This week, I'm giving away two more early autographed copies of PROJECT: RUNAWAY HEIRESS — one to a reader from my Fans of Heidi Betts Facebook Page & one to a reader who follows my Twitter feed.  Of course, I'm not allowed to hold contests or drawings there, so I have to sort of post announcements, then steer everyone here for the actual giveaway.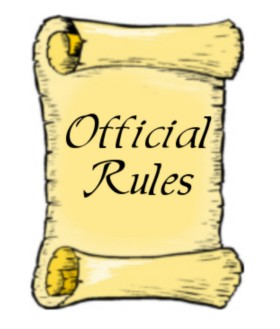 So here are the RULES…
If you're one of my Fans on Facebook, leave a comment that includes "Enter me! FB"
If you Follow Me on Twitter leave a comment that includes "Enter me! Tweet (or Twitter)"
If you are both a Fan & a Follower, you can enter twice!  Just be sure to leave a comment that includes both the Facebook & Twitter "codes" in it—or two comments, one for each.
Entries will be verified, so make sure you really do "Like" or "Follow" me before entering.
If you aren't a Fan or a Follower yet, you can "Like" or "Follow" now, then rush back over to enter!
No restrictions, for a change.  U.S., Canadian, & overseas readers are all welcome to enter!
Winner will be announced during our next "Happy Sunday" post on Sunday, March 10th.
Winner is responsible for contacting me with her mailing information—i.e. I will not be contacting you—so be sure to check back in or you might not even know you won!
Good luck!  And thank you all for being such fabulous, loyal readers!  (And followers, but not in a cult-ish way. :lol )
Comments
24 Comments • Comments Feed