(Not quite as smooth or bouncy as before the "op" but still very happy! :dancingbat )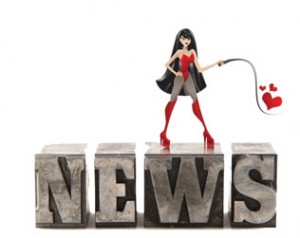 I am Grade A dee-lighted to share the news that I have won three more fantastique awards for all three of my fantastique 2010 releases.  (Hey, look at that—I seem to have turned French all of a sudden.  I mean, Look at zat—I zeem to have zuddenly begun speaking zee Francais.  Yeah, you only wish you were as multi-lingual as moi!
)
But I digress… (Quelle suprise!)
One of the days I actually hauled my butt out of bed & used the short amount of time that I'm conscious between pain pills to check e-mail, I discovered a lovely note from Ancient City Romance Writers informing me that I am a triple-winner for their "Heart of Excellence" Readers Choice Awards!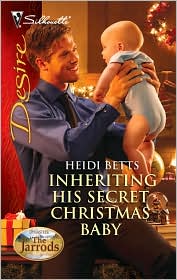 INHERITING HIS SECRET CHRISTMAS BABY won First Place in the Short & Long Contemporary Romance category.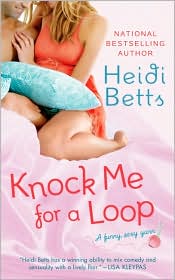 KNOCK ME FOR A LOOP won First Place in Contemporary Single Title category.
And THE BITE BEFORE CHRISTMAS won Second Place in the Paranormal Romance category.
How freaking awesome is that?!  I would do cartwheels, if I were feeling a bit better, but I guess I can settle for the Happy Bat Dance. :dancingbat
Comments
10 Comments • Comments Feed