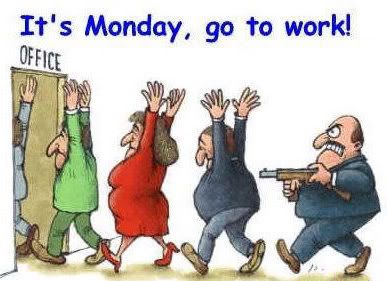 I finished "Gimme Shelter" over the holidays, but even once the writing is done, there's still the process of proofreading & revising before I can turn a story in to its editor.
It always takes me at least a week to work up to that.  I tell myself it's because I'm too close to the story & need a little time for my brain to clear so I can go back & read it with fresh eyes.  And to a point, that's true.
But the other truth is that once I finish writing a story, I don't want to go back & read through it.  No matter how much I might love the characters & the story itself, I'm tired & reading every word of a story I'm already way too familiar with is just plain boring. :neener
That's the post-writing, pre-proofing attitude.  Blah.
But eventually I kick myself in the ass & tell myself to just get it done already.  The sooner I do, the sooner I can turn it in & move on to the next book, right? :sled
And that's usually when I discover I actually kind of like reading through a finished story.  After a week or so, a lot of it really does feel new to me.  I've forgotten she said that, he did that, & that happened between them.  I laugh in the right places, go awww in the right places, & start to realize that the story I wasn't sure held together as well as it should actually holds together better than I thought.  Huge relief. :letitsnow
So even though I tell myself after every book that I'm a clean enough writer, I could send the story directly to the editor without a second read-through…  And even though I would dearly love to skip that step…  It always ends up better that I do it.  Especially since the final lap also gives me a chance to tweak all those little places where I maybe couldn't decide on the perfect word choice or to catch spelling errors…like when I typed "allowed" when I really meant "aloud."  Eep! :peekaboo
The good news is, "Gimme Shelter" isn't just holding together, it is—if I do say so myself :wink —adorable. 
It's sexy, funny, romantic, & chock full of sweet little furbabies.
Here's a hint of just how many:  If the title "Gimme Shelter" doesn't fly, it can always be changed to "Eight is Enough" or "Yours, Mine, & Ours." LOL
Comments
2 Comments • Comments Feed