Happy Sunday!  What kind of week have you had?  I hope you've got lots of fun, positive stuff to share with us today!
This week, I AM HAPPY that I got "Gimme Shelter" turned in.  Woot!  It always feels so great to send off another finished project.  Nervewracking until I'm sure the editor is happy, but still…  Happy, happy.
I AM HAPPY that turning "Gimme Shelter" in means I get to return to my little "Project: Passion" world next.  It's been a few months since I've been immersed in the storyline & world, so it will probably take me a little while to get back there, but I'm very excited about finally being able to start PROJECT: RUNWAY BRIDE.  I've been looking forward to this story for a very long time. :orny
And most of all, I AM HAPPY that my knee is starting to feel better.  For anyone who missed my Facebook updates, I spotted a stray cat where no helpless domestic animal belongs while out & about on Tuesday.  Heavy traffic, no houses anywhere nearby, & of course lots of snow & freezing temperatures. :ahhh   So of course I pulled over & attempted yet another daring rescue.  This one didn't work out so well.  The cat stayed put while I talked to it & tried to get close, but it was up on a hill & I was down below.  When I tried to climb up the steep bank, I twisted my knee.  On the very first step, too!
But I kept going, even after the cat took over.  I limped around everywhere, calling & looking for the poor thing before I finally had to give up.  It wasn't until I got home that I realized I'd actually done something really nasty to my knee.  Walking was not an option.  So I iced & wrapped it, then called my chiropractor the next day.  Thought about calling my GP, but figured all he'd do was send me for x-rays, which probably weren't necessary, then maybe suggest cortisone shots or sending me to a specialist.  Blah.  The chiropractor had much better advice—he told me to keep doing what I was doing…lots of ice, lots of wrapping, & to rest & elevate it.  If that didn't help, he'd get me in to see "a great knee doctor" on Monday.  But the ice & wrapping is working…or at least it seems to be…so I may not need to see anyone at all.  Yay!
And as soon as it's all better, I'm going back after that cat.  You know I will. :steamin
So how about you…?  What happy, gratitude-worthy stuff is going on in your world this week?  Take a minute to share, because we want to hear!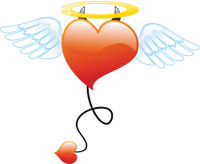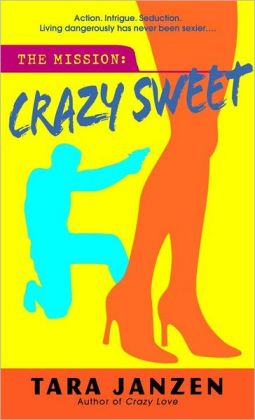 Now to announce the winner of this week's Free Book Friday giveaway—Crazy Sweet by Tara Janzen…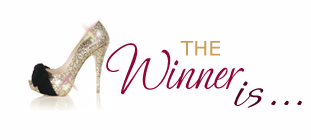 :prettylights Colleen!!! :prettylights
Congratulations, Colleen! :cheers Please contact me with your full name & mailing information, & I'll get your book out to you as soon as I can!
Comments
4 Comments • Comments Feed