Happy Sunday!  Which is really just a new & improved version of our old Super Sunday posts. This is where we share our happiness & gratitude over the wonderful things that have happened to us during the previous week. Or even sometimes things we're looking forward to soon.
Yes, I know sometimes keeping a positive attitude & thinking of something we're happy about isn't easy, especially when the urge to strangle is strong.  (Hey, who knows…every once in a while, don't be surprised if a "Grumpy Sunday" post pops up.  And maybe later, even a Sleepy, Sneezy, Dopey, & Doc. *snicker*)
But this week, we're going to focus on an attitude of gratitude. I want to know what's been making us happy, happy, joy, joy.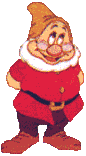 The first thing I'm happy about is that The Dungeon is back up & running. This particular look may be temporary, but it's awesome, & at least we're live again.  At least we're back to our old, fun selves, with a healthy side order of naughty & nice.  With more to come. :devil: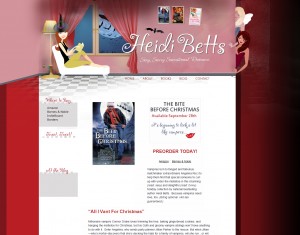 Happy #2 is a very special sneak peek for my Darlings of the Dungeon only. You see, our awesome temporary hang-0ut is about to get a makeover, & I just got a wee glimpse of the new website design.  And when I say "wee," I mean it; this is a very small image that I'm sharing—a magnifying glass may be necessary.  But that's the general idea, & it's still under construction, but I have no doubt it's going to be fabulous.
Another Dungeon exclusive…?  The big relaunch is scheduled for this coming Friday, October 1st, the same day as THE BITE BEFORE CHRISTMAS's second official release day.  Mark your calendars, because it is going to be a blast! :bomb:
Happy #3 is Top Secret.  Something really fun that I've been working on for quite a while—and, whew, am I tired! :ZZZ:  But here are a couple of hints:  It has to do with THE BITE BEFORE CHRISTMAS's fang-tabulous release…& I'll be announcing it tomorrow. :kissed:
That's about it for me.  So what are you happy, happy, joy, joy about this week? :rainbow:
:rose: :rose: :rose:
As an addition to the regular Happy Sunday attitude of gratitude, I thought it would be fun to include an occasional "random act of kindness"/"together, we can make the world a better place"-type thing.  (I wanted to steal Darling Jessica's blog title, Smile, Feel Good, Pass it On, but that didn't seem to be keeping in the spirit of random acts of kindness. Curses! :curse: )
So I'm going to call mine "Mission:  Possible."  And each week—or as I said, occasionally, depending on how many I can think up & what kind of mood I'm in—I will post a specific activity for you to participate in.  Your mission, should you choose to accept 8-), will be to keep the action in mind & carry it out to the best of your ability.  And then, of course, to report back & let us know how you did. 😉
Here is your very first Random Act of Kindness. (Insert theme to Mission: Impossible…do-do-do do-do-do-do do :bomb: )
MISSION: POSSIBLE — Say hello to everyone you meet.
That's right.  Simply say hello or give a friendly nod to everyone you encounter this week, everywhere you go.  At work, at the mall, in the grocery store, in the book store while picking up your very own copy of THE BITE BEFORE CHRISTMAS, which comes out on Tuesday…or maybe Friday… *hint-hint*.
Good luck!
:rose: :rose: :rose:
And finally, we need to announce the winner of this (or would it be last? :idk: ) week's Free Book Friday giveaway.
Jennifer!
Congratulations, Jennifer! Please contact me with your mailing information & I'll get your ARC of THE BITE BEFORE CHRISTMAS out to you as soon as I can.
Comments
10 Comments • Comments Feed