Happy Sunday!
I hope you've all had a wonderful week.  Despite the cold & snow (at least in my area, & where I'm hanging out vicariously in my current Harlequin Desire manuscript, the Pacific Northwest—yeep! :dropmouth ) there really is so much to be grateful for.  Even sometimes just the little things. :blowkiss
I AM HAPPY that I have all of you to hang out with.  And that you all hang out with me.  I love seeing so many comments pile up in response to each day's blog post, & even seeing y'all chatting back & forth with each other.  Keep up the great work, my Darlings!  (And, um…don't get caught if you're doing it when you're supposed to be doing real work. :oops )
I AM HAPPY, too, with the very sweet note I received this week from Darling Chris S., thanking me for the book I sent her recently after her Free Book Friday win.  You won it fair & square, my Darling, so there's no reason to thank me…but I was delighted by your thoughtfulness nonetheless.  It was a lovely note on a lovely note card.  (Pitty-pat prints & a disappearing kitty tail.  How did she know I adore cats? I wonder. :winkwink )  Thank you for the nice surprise, & you're very welcome for the book & keeping The Dungeon filled with naughty fun. :whip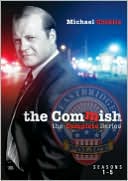 I AM HAPPY that, quite by accident, I discovered the entire series of The Commish is now available on DVD!  Does everybody remember this show?  I used to love it!  Always wondered why it didn't come back in repeats, frankly.  (Are you listening Cloo?!! :Huh )  Then they released the first couple of seasons on DVD, but stopped :curses & I have always hoped they'd come out with the rest.  Now they have.  Well, for the most part.  The packaging isn't great, & from some of the customer reviews I've read, it seems they've done a bit of editing here & there that I probably won't be thrilled about, but what can you do?  At this point, I'll take what I can get.
Now if they could just manage to come out with the rest of the seasons of Diagnosis Murder. :angry
I AM HAPPY that I finally got some items packed up & ready to mail that have been sitting on my counter for at least a month now. :oops   A couple of Darlings—this means you. :winkwink   So if you've been waiting for &/or expecting something from me, it may actually arrive soon!
And last but not least, I AM HAPPY (very, very happy, actually :jumping ) about something I exciting I just found out about last week.  I'll be sharing that with you tomorrow, though, so I won't go into details right now.  I will give you a hint, though:  It has to do with the February issue of Allure magazine.  And, no, I'm not on the cover…that's the March issue! :rolf
So what about you guys?  Even if you're wrapped in a Snuggie, just trying to stay warm, I know there are at least a dozen blessings you're probably thankful for, & this is the place to share them! :blowkiss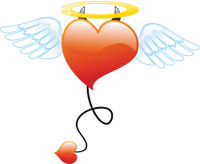 We have so many great prizes to give away this week!
#1 — A copy of Joan Swan's upcoming debut release, Fever (paperback or e-book, winner's choice) from her guest blog on Tuesday…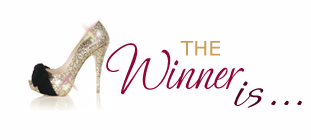 :twirl Hollie!!! :twirl
Congratulations, Hollie! :thumbsup   Please contact me with your full name & mailing information, & I will forward it to Joan so she can get your book to you.  Oh—be sure to let me know whether you'd like your copy of Fever in paperback or e-book, too!
#2 — Three fabulous 6 Packs/9 Lives 2012 calendars from FoundAnimals.org…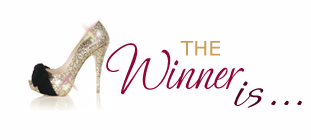 From WIPs and Chains
:twirl Anne!!! :twirl
From Twitter
:twirl   Raquel Vega-Grieder!!! :twirl
From the "Fans of Heidi Betts" Facebook page
:twirl Emily W!!! :twirl
Congratulations, ladies! :thumbsup   Please contact me with your full names (if necessary) & mailing information, & I'll get your sweet & sexy calendars out to you as soon as I can!
And to everyone who entered, but didn't win, please remember that you can still buy one of these wonderful calendars for yourself—& your friends!—at FoundAnimals.org!  They are only $7.99 (with free S&H) & 100% of that goes to help homeless kitties!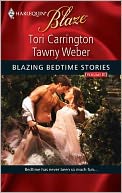 #3 — This week's Free Book Friday title, Blazing Bedtime Stories, Volume 3…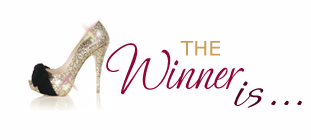 :twirl Michelle Tack!!! :twirl
Congratulations, Michelle! :thumbsup   Please contact me with your mailing information, & I'll get your book out to you as soon as I can!
Comments
17 Comments • Comments Feed