Welcome once again to a very Happy Sunday!
I hope you all have a wonderful Thanksgiving, filled with delicious food & time with your friends & loved ones.  And lots of lazy relaxation time, too!
This week, I AM HAPPY that I was able to enjoy a quiet Thanksgiving holiday, complete with all the yummy fixings.  I probably say this every year, but this Thanksgiving's meal was one of the best I can remember.  In fact, I'm getting kind of hungry…maybe I should go fix myself a plate of leftovers.
I AM HAPPY that I really do have so much to be thankful for.  And I don't stop to count my blessings only on Thanksgiving or Happy Sunday, but every since day!
I AM HAPPY with all of the great holiday specials that are about to begin playing on TV…over & over & over again.  You'd think I'd get tired of them after a while, right?  Not on your life!  I can't wait to see Elf & Scrooged & The Grinch & Rudolph the Red-Nosed Reindeer 956,000 times practically in a row!
And finally, I AM HAPPY there was a Firefly marathon on the Science Channel yesterday, because Firefly just plain makes me happy.
I'm sure there's oodles more good things I could share, but I've gotta save something for next week.
Now it's your turn—share all you the great stuff you're thankful for this week so we can be happy with you!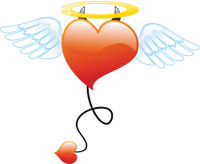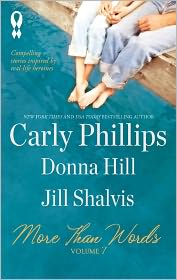 Now to announce the winner of our latest Free Book Friday giveaway, More Than Words, Volume 7…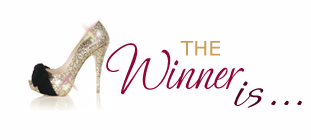 :dancingbat Lindsay!!! :dancingbat
Congratulations, Lindsay! :drinkonme Please contact me with your full name (if necessary) & mailing information, & I'll get your book out to you as soon as I can!
Comments
8 Comments • Comments Feed