A FRIDAY FUNNY
A man walks into a dark restaurant & takes a seat at one of the back tables.  After the waitress takes his order, he notices a group of women at the table next to him.
Leaning over to chat with them, he asks, "Would you like to hear a blonde joke?"
"Well, before you tell me," one of them says, "you should know that I'm blonde, six feet tall, & a professional body builder. The lady next to me is blonde, six-foot-two, & a professional wrestler. And the woman next to her is blonde, six-foot-five, & the kick-boxing champion of the world. Now, do you still want to tell us the joke?"
After thinking about it for a minute, the man replies, "No.  Not if I'll have to explain it three times."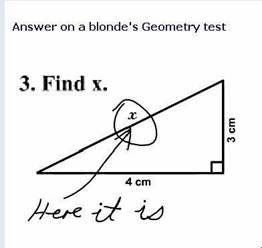 This week's Free Book Friday selection is Up Words for Down Days, a collection of fun & uplifting quotes by Allen Klein.
To enter the giveaway for this book, simply leave a comment to today's post that includes the code FBF—for "Free Book Friday," of course—to let me know you're interested in the drawing. (U.S. residents only for the prize, please, but everyone is welcome to chat.)
Winner will be announced during our Happy Sunday post on…well, you know, Sunday.  Winner is responsible for contacting me with her mailing information—i.e. I will not be contacting you—so be sure to check back in or you might not even know you won! :whhhat (If prize isn't claimed within 14 days, another name may be drawn or item may be tossed back into the goody bag to be re-used for a future giveaway.)
Comments
13 Comments • Comments Feed