Word of the Week:  buysexual — Someone who gets turned on by, or derives sexual pleasure from, shopping or being taken shopping.
Thanks to RTBookReviews, I've got a fabulous new review to share for HER LITTLE SECRET, HIS HIDDEN HEIR.
Reviewer Pat Cooper gives HIDDEN HEIR 4 1/2 stars & says, "Betts has a way with family dramas, and this steamily sexy romance plays all the angles of misunderstanding, misdirection, and consuming passion."
Yay!  I really do love Marc & Vanessa's story, so I'm delighted to hear someone—even only one someone so far *g*—does, too!
As a reminder, HER LITTLE SECRET, HIS HIDDEN HEIR will be available June 7th…or maybe even a little before. :howyoudoin
Here's the gorgeous cover so you know what to look for: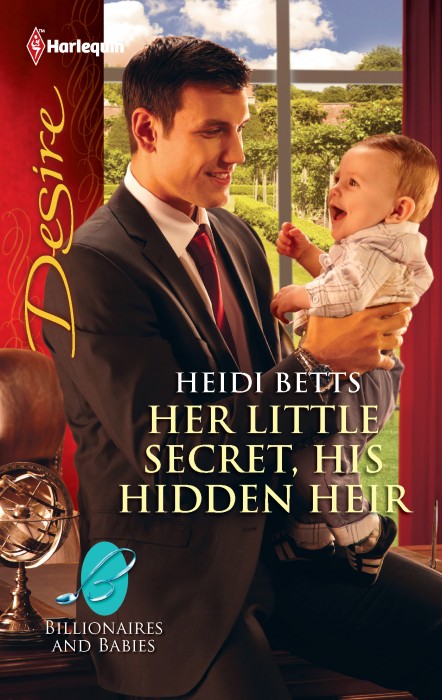 And here's the back cover blurb so you know what the story is about:
Face-to-face with his ex-wife again, millionaire Marcus Keller received more than a jolt of deep attraction. He discovered he was a daddy. Vanessa had been pregnant when they divorced, bore him a son and kept it a secret. It was a betrayal he couldn't forgive.
There was no way he would walk away from his child…his heir. The businessman would do his best to be civil to the lovely bakery owner, who was one tough cookie in her own right. But would it only be business between them, or would Marcus indulge his own secret agenda to make this woman his again…once and for all?
You can also pre-order so the book is delivered to your doorstep the same day everyone else has to start running around looking for it in stores.
Barnes & Noble.com :: NOOK Edition (not yet available, but coming soon!)
The Book Despository (free shipping worldwide)
Only four more weeks of waiting!!! :getdown
Comments
4 Comments • Comments Feed