Happy Sunday!  And soon, Happy New Year!
I hope you all had a wonderful Christmas (or other assorted holiday :wink ) & have lots of fun & gratitude to share with us this week!
I AM HAPPY that Christmas went off pretty much without a hitch in the Mistress Heidi household this year.  Oh, there were a couple tense moments on Christmas Eve, but thankfully they passed & led to a perfectly lovely Christmas Day. :tree
I AM HAPPY that I actually managed to finish my "Gimme Shelter" novella on December 23rd, which left me wide open for a truly relaxing holiday.  Okay, so if I'm totally honest, I'll admit that the very last line/paragraph isn't in place yet.  I know what I want to do, but the exact wording hasn't quite come to me yet.  So I let it go & declared the story Fini, knowing I can smooth things out & tack on the very important perfect The End later.  (I do this all the time, which is probably why I'm not more worried. :neener )
And even though I never expect much now that I am (purportedly) an adult :reindeer I AM HAPPY with the Christmas prezzies Santa brought me.  It seems I was a Good Girl this year, because I got this Santa :hohoho & not this Santa :effinsanta
First, I got Sherlock Holmes: A Game of Shadows & Journey 2: The Mysterious Island on DVD.  Okay, so I spotted these myself at Wal-Mart for only $4 each.  Who could resist?  But when I got home, I stuck them in my stocking & pretended the Big Man brought them instead. :orny
Then there's the most adorable Winnie-the-Pooh hat you've ever seen.  I probably won't actually wear it very much because it's likely to give me the worst case of hat hair ever, but ermigosh, I just love it!  I wish they made one for each Pooh's Friends so I could collect them all!
I also got some brand new warm & toastie toe socks.  You know, the ones where each toe gets a tiny sock of its own.  Love those!  Wear them all the time, especially under regular slipper socks to keep my feet warm in the winter.  And here's another great trick—if you wear a pair of toe socks under your regular socks when you go out, your feet won't get nearly as cold as if you just wear one pair of socks or even two pairs of regular socks. Trust me on this. :wink
And last but not least, I got the coolest "Know Your Zombies" journal ever from Madame Mommy Dearest.  Total surprise, since she's not a zombie girl at all.  But I am, & she said she knew as soon as she saw it that I'd love it—which I do!  The descriptions for each of the different types of zombies is teeny-tiny, but that didn't stop me.  I looked with my "special eyes" (1-800-Contacts reference, fyi :reindeer ) & read every single one.  Now I need to decide if I'm actually going to write in it or save it forever & ever.  I think I'm going to save it.
For MMD, I got a bright orange (her favorite color) eco-friendly cutting board & about six bags of Rescue Roast, since the only thing she likes more than wine is coffee. LOL
And The Kittehs got a new treat dispenser they really like.  At first they were all like, I don't think so. You are our treat dispenser.  But then they realized they could get more treats more often if they just played with their new toy & they were all over it.  Mwahahahaha!
So all in all, it was a good Christmas.  How about you?  What good stuff or happy thoughts did Santa deliver to your house this year?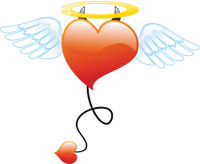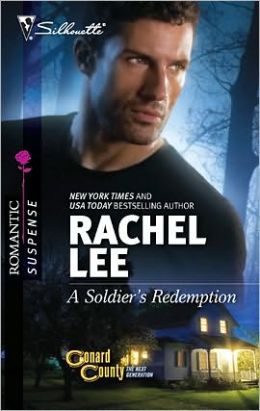 Now to announce the winner of this week's Free Book Friday giveaway—A Soldier's Redemption by Rachel Lee…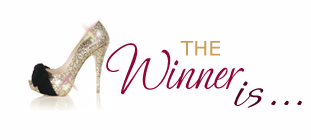 :prettylights Jane!!! :prettylights
Congratulations, Jane! :cheers Please contact me with your full name & mailing information, & I'll get your book out to you as soon as I can.
Comments
9 Comments • Comments Feed