Happy Sunday! How's everybody doing this week?
I AM HAPPY that Madame Mommy Dearest is starting to feel better.  She's been super sick all week, but finally seems to be on the mend.  Of course, she wouldn't do a darn thing I told her to until after the doctor suggested it, so I got to serve up a big, heaping plate of I Told You So! :evilmonkey
I AM HAPPY, too, that—so far, knock on wood, & please, God!–I don't seem to have picked up whatever she caught.  She was near me the days the doctor says she was probably most contagious, but I maybe owe one to the bone-melting, don't-touch-me heatwave.  It's possible we didn't actually get close enough for the germs to jump ship & climb on board me. :nowait
I AM HAPPY that I discovered a brand new cat treat that's supposed to help keep pets' teeth cleaner—Virbac C.E.T. Oral Hygiene Chews for Cats.  (Fish & Poultry
Flavors.)  They're uber-expensive, but The Kittehs love them!  First, they love playing with them…the round shape makes them perfect for rolling & batting around…then they finally start gnawing & gobble them right up.  Yay! :cheer   Their teeth are pretty much the only thing I worry about when it comes to The Kittehs' health, because—as much as I love them—I am not going to attempt to actually brush their teeth every day.  I kind of like the idea of my skin staying on my body, thankyouverymuch.
And I AM HAPPY that I got a sneak peek of the cover for SECRETS, LIES & LULLABIES this week.  I didn't get a copy to share & wouldn't be allowed to yet, anyway, but trust me when I tell you it's gorgeous & adorable & you're going to love it! :patrick
How about you?  What great stuff is going on in your lives this week?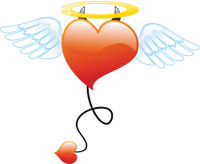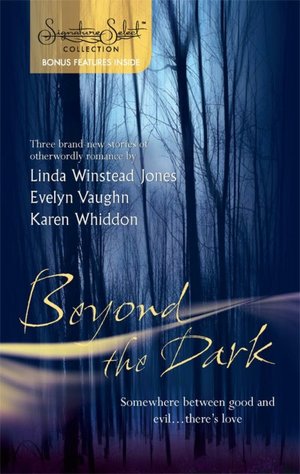 Now to announce the winner of Friday's Free Book Friday giveaway—the Beyond the Dark anthology…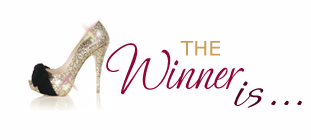 :chickendance Hollie!!! :chickendance
Congratulations, Hollie! :patrick3 Please contact me with your full name & mailing information, & I'll get your book out to you as soon as I can!
Comments
8 Comments • Comments Feed