Happy Sunday!  I hope you're all having a wonderful week & staying warm, since I think that Fall-to-Winter chill is finally kicking in for real.
So Friday was my birthday.  And as you know, I celebrate not just for a day, but the whole month—& really heavily for a good week here in The Dungeon. :dancingbat   Which means I have lots to be thankful for & happy about this week!
I AM HAPPY that we got a little bit of snow for my birthday.  This is the natural order of things.  Giant snow storm in October is not. :face   But every year, we get a little bit of snow for my birthday, then not much more until Christmas, & then winter truly sets in.
I AM HAPPY that even though my old iPod died (for real this time; it's not only merely dead, it's really most sincerely dead

) my new one arrived in only a coule of days.  No, I didn't want to spend the money on another, especially with Christmas coming up, but since my earbuds are practically surgically attached to my ears & I listen to the thing about 25 hours a day, I couldn't live without one for very long.  And I'm considering it a birthday prezzie to myself, so there!
I AM HAPPY with the other great birthday gifts I received from friends & loved ones who know me too, too well…
Purple & black toe socks with bats on 'em.  I love slipper & toe socks.  I love wearing slipper & toe socks together to keep my tootsies extra warm.  The only thing better than this pair would be ten more just like them. :coffin
A new journal covered with sexy shoes I love but could never actually wear.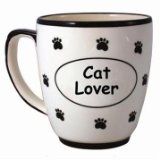 A new Cat Lover mug.  Oh, yeah.  You know I am, & you know I'll use it.  Hot tea & cocoa, here I come!
A too, too cute black cat wrist watch.  Have I mentioned how much I love watches.  Ironic, since I rarely leave the house or care what time it is, but I do.  I think because there are just too many cute ones floating around out there, & this is definitely one of them!
And last but not least, the very best book in the entire world.  It is officially my new favorite book ever!  Fortune Cookies by Albert Bitterman.  This is the cutest, sweetest children's book you will ever read.  And really—read it!  Whether you have kids or not, & especially if you love cats.  I don't want to spoil it for anybody, but it truly is the cutest, sweetest story ever, ever, ever.  Did I mention that?  I love, love, love it, & love Madame Mommy Dearest for finding it for me.  (Being a retired librarian, she is gifted at that sort of thing, & even gave me a box of fortune cookies to go with it—yum!)
Last but not least, 
I AM HAPPY that I have so many great friends out there in cyberspace.  Your birthday wishes on Twitter & Facebook gave me (& are still giving me) warm fuzzies all week long!  Thank you so much!
And that's the end of my Happy Sunday (Birthday Edition) report.  Even if you're not celebrating a birthday of your own this week/month/anytime soon, I know you've got a list of items & events you're happy about this week, too.  So start sharing—we want to hear!
It's been a busy & exciting week, which means we've got two prize winners to announce today instead of only one…
#1 — Our fun & yummy "A Few of My Favorite Things" Birthday Giveaway…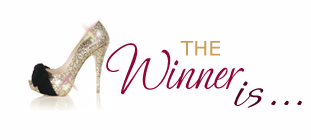 :dancingbat Laura J.!!! :dancingbat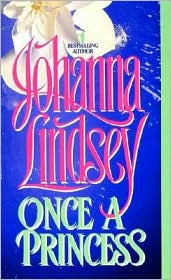 #2 — Our Free Book Friday (Birthday Edition) title, Once a Princess by Johanna Lindsey…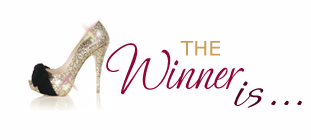 :dancingbat Jeanette Blanco!!! :dancingbat
Congratulations, ladies! :drinkonme Please contact me with your full names (if necessary) & mailing information, & I'll get your prizes out to you as soon as I can!
P.S.  I still haven't heard from last week's FBF winner, so if you entered the giveaway for Suzanne Brockmann's Forever Blue, you may want to go back & see if you won!
P.S. #2 — Mark your calendars for Tuesday, November 15th when our very own Darling Laura J. will be our guest of honor as we begin to "Meet the Darlings."
Comments
15 Comments • Comments Feed