Happy Sunday!  Hope you're having a great weekend & are looking forward to an even better week!
This week, I AM HAPPY that the 4th of July fireworks are over! Ohmigosh, do I hate those!  It wouldn't be so bad if they set them off only the one day, but when they start a full two weeks early & set them off every single night, I just want to go out there shove them where the sun don't shine, y'know?  Not only are they annoying—& the really loud ones make me jump every damn time —but they scare the crap out of The Kittehs & I do not handle it well when something bothers my cats. :evilmonkey
I AM HAPPY that I got a new back cover blurb for my November Harlequin Desire, SECRETS, LIES & LULLABIES.  Did you see it?  If not, you can read it on the book page I created for the book here on HeidiBetts.com.  No cover yet, but the blurb is there, & it's really good.
I AM HAPPY that we recently got a free HBO preview weekend, & I was able to record a bunch of movies to watch on the Torture Cycle.  (I'm even happier that I was actually able to keep up without my DVR running out of space.  That was a minor miracle,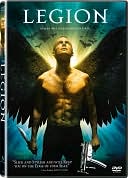 really. :angel )  So far, I've watched The Hangover 2, Your Highness, Legion, Priest, & When in Rome.
And I recorded the final two Harry Potter movies, too.  I've actually got them on DVD, but thought it would be easier to watch them this way.  The problem is, I don't remember the previous movie—Half-Blood Prince, I think—so I'm waiting to catch that on one of ABCFamily's infamous Harry Potter weekends.  Then I can watch the last two parts of the series.
Finally, I AM HAPPY to have discovered a great new pet supply website called Wag.com.  I only checked them out because I got a coupon in the mail.  I certainly didn't need anything.  But then I discovered that they carry several items I've been looking for for a really long time…at pretty decent prices.  I was able to get two refillable incline scratchers (plastic base, takes cardboard inserts), dental chews, & a bunch of snackies.  The Kittehs are delighted, & so am I!
If anybody is interested in checking them out, they carry items for dogs, cats, birds, fish, reptiles, & other small animals.  And if you use the Promotional Code HAB46785, you'll not only receive 10% off your first order, but Wag.com will donate up to $25 to the Best Friends Animal Society.  How's that for an awesome incentive? :patrick
Allrighty!  That's just about all the happiness I can stand. :happysun   How about you?  Tell us what great stuff is going on in your life this week, so we can do a little happy dance with you. :chickendance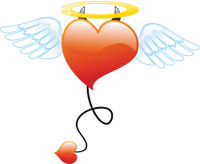 Now to announce the winner of Friday's Free Book Friday giveaway—The Devil Who Tamed Her by Johanna Lindsey…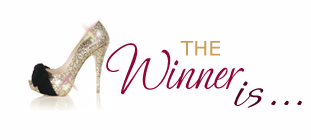 :chickendance CrystalGB!!! :chickendance
Congratulations, Crystal! :patrick3 Please contact me with your full name & mailing information, & I'll get your book out to you as soon as I can!
Comments
7 Comments • Comments Feed