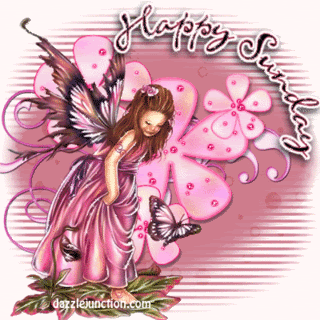 "I feel an earnest and humble desire, and shall do till I die, to increase the stock of harmless cheerfulness." ~Charles Dickens
Happy Sunday, everyone!  I hope everybody's having a wonderful, happy week.
I began mine, sadly, with mind-numbing insomnia.  For three nights straight, I didn't sleep a wink, & I still have no idea why.  I didn't eat, drink, or do anything differently than normal, & yet I tossed & turned every night until I wanted to scream.  Or do this to myself: :bloody   Then, of course, I would be nearly catatonic all day, which was almost equally annoying. :sleep
But I AM HAPPY to say that whatever anti-sleeping bug bit me, its venom apparently wore off, & I am once again sleeping soundly.  Better than soundly, actually—I'm positively log-like from about midnight to 8am. :vday
What else?
I AM HAPPY that my wonderful blog & website have been newly updated, & it's looking sexier than ever. :sexy   If you hadn't noticed, wander around, see what's new.  I'm actually thinking of doing a bit of a giveaway game one of these days related to that, so it could very well pay to be observant. :wink
I AM HAPPY to be working on the copyedits for my October Kensington Brava release, MUST LOVE VAMPIRES, because it gives me a chance to see just how well the story really does hold together.
I AM HAPPY—ecstatic, really—with my recent contest finals for a few of last year's releases.  I won't say too much about this today, but here's a hint:  come back tomorrow when I will be posting fresh news & details! :jump
Did I mention how happy I am to be sleeping again?  Oh, yes, that's a good one.
And now it's your turn—share with us everything you're happy about or grateful for this week so we can do a little Dungeon cheer with you! :vday
We had a guest blogger this week, which means we've got extra-special prize announcements to make… :chick
Jules Bennett generously offered to give away autographed copies of her two most recent releases from Harlequin Desire, From Boardroom to Wedding Bed? & Her Innocence, His Conquest.  I will announce the two winners below, then each can contact me with her first & second choices as to which title she'd like most.  We'll give them away on a "first come, first served" basis. :hippie
So here we go…
:getdown   Carole & Anne !!! :getdown
Congratulations, ladies! :vday Please contact me with your full name, mailing information, & book choices, & I will pass it along to Jules so she can get your books out to you!
Next up, we have the winner of our first "green" Free Book Friday giveaway for the month, leading up to Earth Day…
:getdown   Emily F.!!! :getdown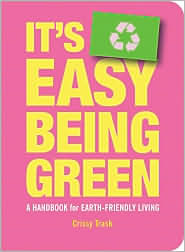 Congratulations, Emily! :vday Please contact me with your full name & mailing information, & I'll get your copy of It's Easy Being Green out to you as soon as I can!
(P.S. I still have not received mailing information from last week's FBF winner. If you're still interested in your book, please contact me or your prize will be tossed back in the kitty—not literally, of course; my kittehs prefer raw meat to paper…though they do sometimes chew the corners of books :kittylaugh —for a future giveaway.)
Comments
2 Comments • Comments Feed