Happy Sunday!
With all of the holidays & "special occasions" hitting us one after another recently, it's been a while since we've done one of these, huh?  Guess we've got some catching up to do. :winkwink
So what's got you feeling cheery this week?  (Or over the past couple of weeks.  It all totally counts.)
I AM HAPPY that I got my latest Harlequin Desire polished up & turned in, of course.  There were some sketchy moments with this one when it came to tying up all the loose ends & meeting my looming deadline.  But I did it, & I'm very pleased with the final result. :twirl
I AM HAPPY, too, to know that it's been scheduled for November 2012…it's going to be a "Billaionaires and Babies" title…that I got the Art Fact Sheet filled out in record time & Editor C seemed pleased with it…etc.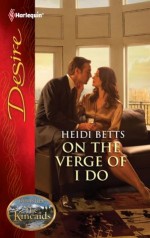 I AM HAPPY that after months of waiting & thinking the moment might never arrive, ON THE VERGE OF I DO is finally out!  Have you seen it on the shelves?  Have you bought your copy?  Have you already started reading?  I hope so. :blowkiss
I AM HAPPY to have learned that ON THE VERGE OF I DO debuted at #95 on BookScan's Top 100 Romances bestseller list this week.  It's a little early for Desire titles to start popping up there & I DO was the only one to make an appearance, so it was quite a lovely surprise.
Last but not least, I AM HAPPY that I discovered The Big Valley reruns on a new channel I didn't even know existed—INSP.  It's all goody two-shoes kinda stuff—Happy Days, Little House on the Prairie, Dr. Quinn Medicine Woman…& then religious stuff thrown in between, I think.  But I do not care, because they are playing The Big Valley & I luuurvs me some Barkleys of Stockton, California. :thumbsup
Your turn!  Tell us all the good stuff that's making you happy this week. :kitty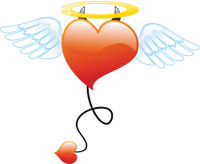 Now to announce the winner of Friday's Southern-themed Free Book Friday giveaway, GUMPisms…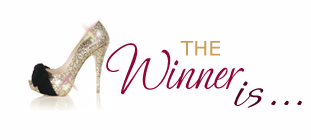 :twirl Raquel Vega-Grieder!!! :twirl
Congratulations, Raquel! :thumbsup Please contact me with your mailing information, & I'll get your book out to you as soon as I can!
Comments
3 Comments • Comments Feed