Happy Sunday, everyone!
The last Sunday before Christmas…are you ready?  Are you almost ready?  Are you not even remotely ready?
I fall into the the last category, I'm afraid.  I am not even remotely ready.  But that won't keep me from trying. :houhoh
So what's making us boogey-down happy this week, hm? :turk
I AM HAPPY that I finally got the AAs (Author Alterations) for ON THE VERGE OF I DO (Harlequin Desire, April 2012) finished & turned in.  You'd think this would be an easy step in the production process.  AAs are sometimes also called galleys; it's the last time an author gets to see her story before it gets put into book form, & sometimes they're actually formatted to look like the book pages themselves. 
(All but the pretty cover & filler pages.)  At this point, edits have already been done & the book is usually in pretty good shape; we're all just proof-reading for typos & mistakes that maybe weren't caught the other fifty-two times we've gone through it.  And I say "we" because I'm not the only person reviewing the story…editors, copyeditors, & Production folks usually have copies they're going over, too.  It's the six-pairs-of-eyes-are-better-than-one philosophy.
This time, though, the AAs were kind of rough.  Because ON THE VERGE OF I DO is part of a new continuity story, there were a lot more details to double-check & a lot more edits than normal, so the AAs had to be gone over with a fine-tooth come.  Took me almost two full weeks to go over, & those last couple days of making the actual changes were exceptionally intense.  But they're done now & off my desk, so I can breathe again! :skate
And even though I got a bit of a late start this year…oh, who am I kidding?  I get a late start every year! :brr …I AM HAPPY that I got all of my Christmas gifts that needed to go in the mail wrapped, packed, & sent out on time.  Hopefully on time, anyway…they're in the postal service's hands now. :gift
I AM HAPPY that it's time for Christmas music to play on every radio station every hour of the day again!  Yes, I get tired of it after a while, but I swear that until those tunes start playing, I can't even believe it's Christmas, let alone get in the holiday spirit. :xmas
And this year, I'm extra happy that I've re-discovered The Muppets' Christmas music.  It's certainly not the first time I've heard them, but it's been a really long time, I
guess.  So this year, once I became hooked on their "Twelve Days of Christmas," I also jumped on iTunes & downloaded Miss Piggy's "Santa Baby" & "The Christmas Queen" & Kermit the Frog's "Have Yourself a Merry Little Christmas."  I love, love, love them!
I'm sure there's more, but it is the holiday season, & I'm still a little frantic trying to get ready.  Frankly, it would be okay with me if Rudolph got a little blitzed on Christmas Eve-Eve & ended up getting Santa lost.  Not forever, just for a couple extra days or maybe weeks to buy me some extra time. :hohoho
So how about you—how are things going for you this week?  What are you happy about or grateful for that you'd like to share?  It doesn't even have to be Christmas related…but it helps. :butt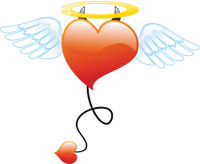 Now to announce the winner of our latest Free Book Friday giveaway, I'm Your Santa by Lori Foster…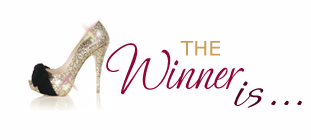 :gift Tina Becker!!! :gift
Congratulations, Tina! :cheers   Please contact me with your full name (if necessary) & mailing information, & I'll get your book out to you as soon as I can!
Comments
9 Comments • Comments Feed