Happy Sunday, everyone!  I hope it's been a wonderful week for you, & that you have lots of good stuff to share with us today. :img5
This week, I AM HAPPY that I finally got Miss Bella back to the veterinary for a follow-up bladder tap & urine test, & everything came back clean as a whistle!  No crystals, no cloudiness, excellent pH levels…  All's good, & the doctor gave her a thumbs-up stamp of approval.  Woot!  I've certainly noticed that she seems very happy & healthy & active lately, but it's good to know that everything's healthy on the inside, too. :img10
I AM HAPPY that I finally got my hands on copies of two of my favorite movies—Hansel & Gretel: Witch Hunters & Stuart Saves His Family.  Although Stuart is a bit hard-to-find (it took me until this past year to realize I liked it enough to own it on DVD, otherwise I'd have probably bought it long ago), I'm a bit of a stickler about collecting movies I love.  Yes, I want them, & yes, I could probably buy them the minute they come out on DVD…but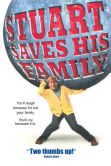 every time I do that, I inevitably turn around & discover them in the $5 bin at Walmart or something.  Grrrr. :img28   So now I tend to hold off on the grabby-grabby thing & wait to find them at a really decent price.  Especially since…join me if you're with me on this one…I also don't tend to watch them very much once I actually own them.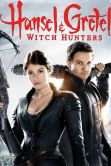 Don't judge me for that!  I love my movies, & I'm nearly obsessive about having them on DVD "just in case," but there's always so much on TV, so much recorded on the DVR, & even so many repeats of my favorite movies on TV, that I don't often need to break out the DVDs.  Why bother buying them on DVD, then? you might be asking yourself.  To which I answer:  Because, dammit—just because!  DON'T.  JUDGE.  ME!!! :img25
Moving on…
I AM HAPPY that Chiller Channel has been replaying the horror series Fear Itself.  Granted, it's not a great series, but some of the episodes are really decent, horror-wise.  One that I don't remember seeing when the show first came out is "Skin & Bones," which is about a Wendigo.  And I only really "got" it this time around because of my obsessive love of Supernatural.  So I AM HAPPY that Supernatural has taught me things I never knew about before:  Wendigos…salt & burn…bad things do live in the dark…
Notice, by the way, how I refrained from screaming Dean & Sam!  Dean & Sam!  Dean & Sam!
That is what we call self-control, my Darlings.  Self.  Control. :img29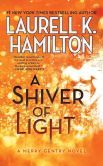 And finally, I AM HAPPY that I've been able to start reading the A Shiver of Light, the next "Merry Gentry" book by Laurell K. Hamilton.  I really enjoy this series, though I have to admit that A Lick of Frost is still by far my favorite of the series so far.  But it's been a while since there's been a new "Merry Gentry" release, so I've been looking forward to starting this one.  I hope it's good! :img19
Now on to you! :img3  What great stuff has happened in your life this week?  What's put a smile on your face?  What are you thankful for?  There's always something, so take a minute to let us know & we'll do a little Spring jig with you to celebrate. :img20
Comments
8 Comments • Comments Feed