It occurred to me recently that I occasionally use—or may use in the future—terms here at WIPs and Chains (& on Facebook & Twitter) that may not be easily identifiable to everyone.  And that if you're going to be a frequent visitor or follower of my Tweets/updates, you may be in need of a short "Glossary of Dungeon Terms" to refer back to every once in a while.

Mistress Heidi — Your cruel & heartless mistress, of course.  As well as Heidi's partner-in-crime (& sometimes we mean that literally)/co-hostess of WIPs and Chains.  She loves visitors (the more, the naughtier), collecting Dungeon Hotties to do her sexy & evil bidding, & wields her whip with the greatest of ease.

Heidi — This is me! Just little ol' me.  I'm cute & sweet & fluffy.  Sugar & spice & everything nice…but with a slightly wicked side. (See: "Mistress Heidi")  I write romance novels, love animals & chocolate & tea.  I promote animal rescue & adoption, enjoy a good boycott, & fight injustice wherever I see it.  I also enjoy reading, TV & movies, & being left the hell alone.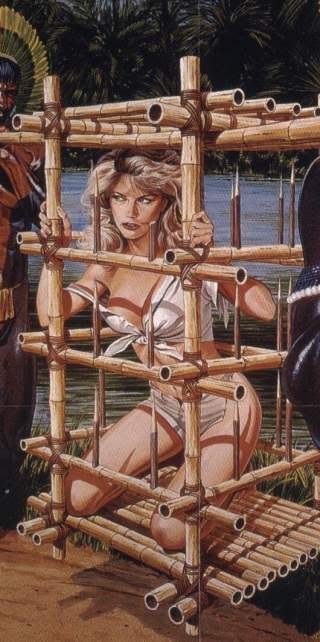 Darling(s) of The Dungeon — That's you!  Any wonderful reader/visitor who likes to hang out here at WIPs and Chains, enjoys Heidi's books, talking about books & TV & movies, LOLing & LMAOing & ROTFLMAOing, freebies, ogling sexy men, being sometimes naughty/sometimes nice, & have survived the occasional beating from Mistress Heidi…  Well, go ahead & call yourself a Darling of the Dungeon—you've earned it!
Dungeon Hotties (a.k.a Blatant Beefcake) — Since my Darling Dwayne keeps me plenty busy, I don't spend much time with the Dungeon Hotties (he he—& if you believe that one, I've got some swamp land in Florida to sell you :tpspspspt ), but Mistress Heidi certainly does.  And though it's not typical of her to be so generous, she does occasionally let one of the Hotties out of his cell to mingle with the rest of the Dungeon dwellers.  You never know when one of these blatantly beefcake hunks will appear, so it's best to keep your eyes peeled & enjoy them to the fullest when they do.  (Although I have it on good authority that you can often catch a glimpse of one of Mistress Heidi's sexy minions on Wednesdays. :winkwink )
Madame Mommy Dearest — This would be Heidi's esteemed & often sweet—but sometimes bitchy & cruel—mother, of course.  Think Joan Crawford in dominatrix gear…but wearing an apron & with a wooden spoon in her hand.  (To bake with, I swear!  Madame Mommy Dearest does not batter small children.  Or at least not small children who aren't biologically hers.)
The Kittehs — My furry little darlings, as a whole.  I will sometimes mention them by name…you know, when one of them does something exceptionally cute & blog-worthy…but more often refer to them en mass…or as the ravening hoarde they can sometimes be.
Darling Dwayne — Dwayne "The Rock" Johnson…also known as my reason for living.  (Aside from "The Kittehs," of course. :tpspspspt )  He is mine.  And while you may look—really, if you didn't, I'd know it was time to call the undertaker, because you would obviously be dead as a doornail—but don't even think about drooling on him or trying to claim him for your own.  Because I'll cut you, I really will. :devil
Agent Extraordinaire (a.k.a. "Batman"—because any time I flash the Bat Signal, he comes running to my rescue, just like the Caped Crusader he is!) — This would be the wildly wonderful Richard Curtis, who is, in fact, an agent extraordinaire.  But more to the point, he's my agent extraordinaire.  (And, no, you can't have him.)
The following three designations refer to the editors I'm currently writing for.  And I mean absolutely no disrespect in gifting them with such such generic nicknames.  But if you look at it from my point of view, you'll realize juggling three different publishers can get a little dicey.  It's also much simpler sometimes to mention them this way than to go into detail…especially since you don't need to keep them straight, only I do. :notworthy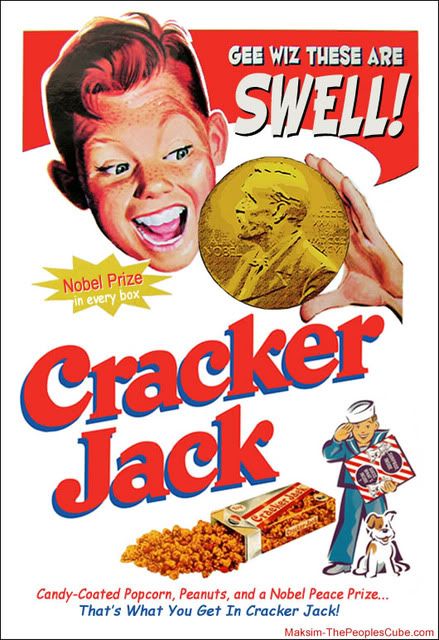 Editor A — This is Rose Hilliard, crackerjack Editor at St. Martin's Press, & my editor for the "Chicks with Sticks" trilogy.  (As well as many more humorous contemporaries in the future, I hope! :thumbsup )  She also gets top billing because, of my three current editors, she was the first I started working with.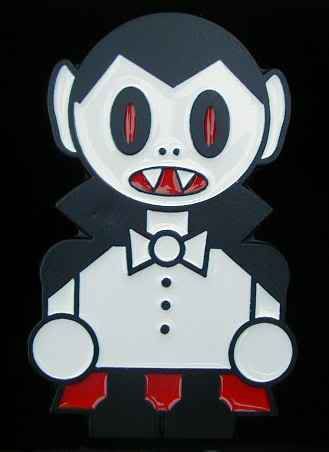 Editor B — This is John Scognamiglio, Senior Editor & Executive Director at Kensington Books, & my editor for the hot & sexy vampire romances I'm doing for Brava.  We actually have a bit of history together; I met him years ago when I was first writing western historicals, & though he didn't buy them, he had some lovely things to say about my writing.  (He even remembers them to this day, which boggles my mind, frankly. :faint )  It's so cool that we're getting to work together now, & I can honestly say he's terrific.
Editor C — Although I was technically writing for Harlequin/Silhouette before my other two publishers, I think you'll quickly understand why I saved this moniker for last.  Editor C is Charles Griemsman, Associate Editor & my editor at Desire.  (Get it?  Editor C…Charles…  That's the one I know I won't have trouble remembering. *g*)  Charles only started editing for the Desire line about a year ago, but I can already tell you he's been a dream to work with.  And though the Desire stories themselves aren't funny, this man is.  We share a similar sense of humor, which makes for a great author/editor relationship & some very amusing conversations. :beerlaugh
So did I miss anything, do you think?  Let me know & I'll add it to the list!
P.S. Just a friendly neighborhood reminder that Joss Ware will be in The Dungeon tomorrow for the relaunch of our guest author guest blogs!  So mark your calendars & do not forget to drop in for a fun chat & the chance to win an autographed book! :cantputdown
Comments
12 Comments • Comments Feed