A FRIDAY FUNNY
When Editor C first invited me to be part of the "Dynasties: The Kincaids" continuity series with ON THE VERGE OF I DO & told me it was going to be about a born-&-bred Southern family living in Charleston, I shared one of my favorite Southern jokes with him, stolen (& paraphrased) from one of my favorite Southern-set television shows, Designing Women:
At a fancy dinner party, a Southern woman a turns to the woman beside her to strike up a conversation & asks, "So where do y'all come from?"
Putting her nose in the air, the other woman answers snottily, "We come from a place where we don't end our sentences with prepositions."
"Oh, sorry," the Southern woman replies.  "So where do y'all come from—bitch?"
And here's another that makes me chuckle every time I hear it…
A man sat down on an airplane next to a beautiful young woman. They struck up a conversation and he asked, "What kind of men do you like?"
She said, "Well, I like Native American men, with their high cheekbones and golden bronze skin. But I also like Jewish men; they're so brilliant and successful. And I like good ol' boys from the South, too, with their long Southern drawls. So what's your name?"
The man replied, "My name is Geronimo Goldstein, but my friends call me Bubba."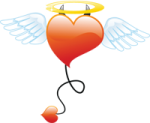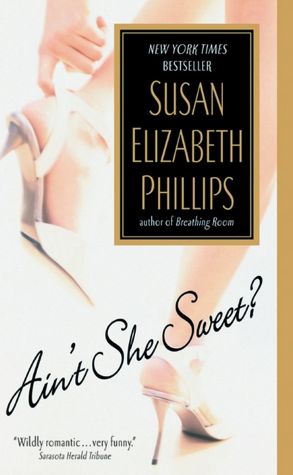 This week's Southern-set free book is Ain't She Sweet? by Susan Elizabeth Phillips.
To enter the giveaway for this book, simply leave a comment to today's post that includes the code FBF—for "Free Book Friday," of course—to let me know you're interested in the drawing. (U.S. residents only for the prize, please, but everyone is welcome to chat.)
Winner will be announced during our Happy Sunday post on…well, you know, Sunday.
Winner is responsible for contacting me with her mailing information—i.e. I will not be contacting you—so be sure to check back in or you might not even know you won! :happysad
(If prize isn't claimed within 14 days, another name may be drawn or item may be tossed back into the goody bag to be re-used for a future giveaway.)
Comments
20 Comments • Comments Feed