A few things to catch you up on…
In case you missed it, we've got fun new Thanksgiving emoticons to play with! :giggling
They'll only be around until Turkey day (give or take), so use them to your heart's content! :leaves

I've added a new section to The Dungeon sidebar—the left one this time.  Scroll down a ways & you'll "The Men in Mistress Heidi's Life".  Ah, yes, just a small photo gallery of my current boyfriends.  What?  They are! :scorpios
I thought I'd share a little bit about my big birthday haul this year. hb
First of all, I know I play around here at WIPs and Chains & pretend my November birthday month is all about me.  But I hope you know that's just for fun.  I decidedly do not want November—or even my birthday—to be all about me.  So, in order to "give back" for my birthday, & also because November 3-9 was National Animal Shelter Appreciation Week, I made a generous donation to our local shelter, the Clearfield County SPCA.
If you ever want to do anything for me for my birthday or any other holiday, that's what it can be…make a donation (of food/supplies or money) to the Clearfield County SPCA or your own local shelter!  Or do it for a loved one's birthday.  Just do it to help the animals!
Secondly, you know how much I've come to love Kitty Girl perfume—the knock-off of Katy Perry's Purr.  I've collected full-size bottles, tiny little roll-on travel sizes, body lotion, & shower gel.  And I mentioned to Madame Mommy Dearest how much I love it, so she grabbed a bunch when she saw it & gave it to me for my birthday.  Awesome!
And finally, because it's stocking stuffer season, I have been on the lookout—& put MMD on the lookout—for soda-flavored lip balm.  Pepsi, Coke, I don't care; I love them all! :turkeydone   I found a few the last time I was out & about, & of course I grabbed them all.  In a fashion that probably had store security sitting up & taking a closer look at their camera feeds. :lookingatyou   Then MMD found even more!  She brought them to me in a big reusable shopping tote
& upended it on the kitchen table.  Squee!  It looked, as MMD said, like the Lip Balm Fairy had thrown up in there.  But could I be any happier?  No, I could not!
Is it possible I've overdone it?  That I now have more perfume & lip balm than I'll ever be able to use in my lifetime?  Definitely!  But I don't care.  When I'm 90, I'll still be smellin' good & have sexy, kissable lips. :walkin
Since the holidays are upon us, I'm going to set aside the six dozen unthemed books teetering on my To Be Read pile & start reading as many Christmas romances as I can fit in between now & the new year.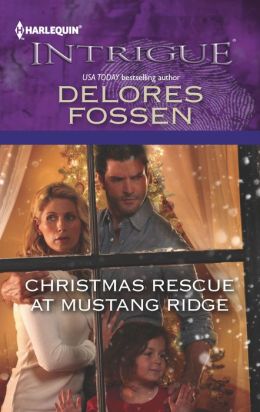 So far, my pile includes Merry Christmas, Baby & An Outlaw's Christmas, which are already in the sidebar—I've started them, but…barely. :full —as well as Christmas Eve at Friday Harbor by Lisa Kleypas, Christmas Rescue at Mustang Ridge by Delores Fossen.  And there are several more holiday-themed reads floating around that I could try.  I probably won't get to them all…oh, who am I kidding?…I'm sure I won't get to them all, but I'm going to get through as many as I can.
How about you?  Are you reading holiday stories yet?  And if so, which ones are on your TBR pile? :lookingood
Comments
7 Comments • Comments Feed