It's a bounty of riches here in The Dungeon, let me tell you.  The fabulous reviews for MUST LOVE VAMPIRES just keep rolling in! :highroller
REMINDER:  I've got a couple of very fun "Are you a Chuck or Chloe?" giveaways planned once everybody's had a chance to read the book, so if you haven't picked up a copy & cracked the spine yet, HURRY! :elvira
And in case you need a little nibble to whet your appetites  :bat2 I've got another fang-tastic review for my Vegas Vampires to share that should to the trick:
This one comes from Tina at Two Lips Reviews, who happens to be another new-to-me reader/reviewer.  She gave the gang a 5-Lip rating and a Reviewer's Choice Award!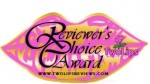 "The book Must Love Vampires by Heidi Betts includes a pair of stories featuring twins. In 'Vampnapped,' Charlotte "Chuck" Lamoreaux has been following rich casino owner Sebastian Raines around. She knows he is a vampire and is trying to prove it. She is a news reporter who usually has to make up stories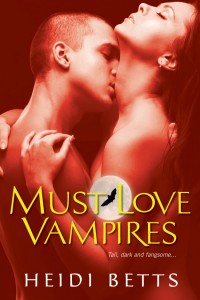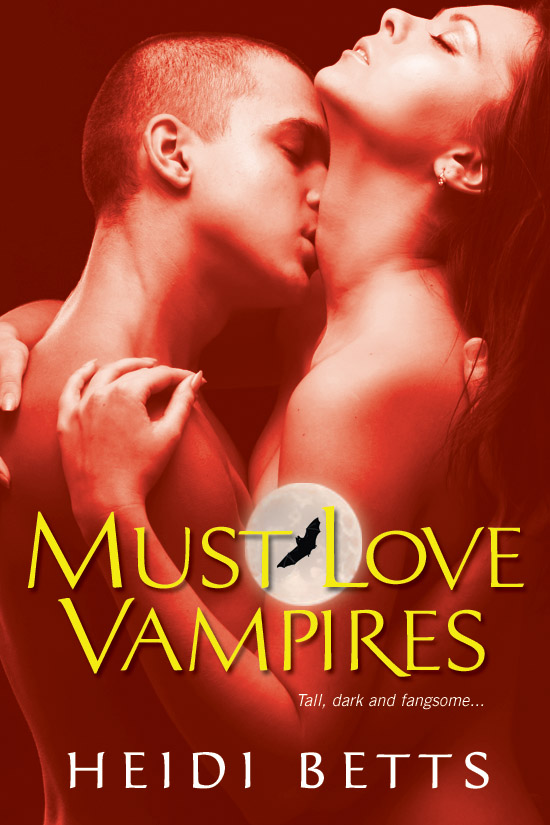 for the Tattler news. This time she has the real deal; she just has to prove it. Sebastian is determined to prove his brother's fiancé, Chloe, is a gold digger and has been following her for weeks. After one of her performances, he takes her and holds her hostage in his apartment. Only he doesn't get Chloe—he gets her twin, Chuck. Then the real fun begins with the chemistry and fire they both have to fight.
I adored 'Vampnapped.' It had the right balance of romance and funny moments that kept me really reading this and wanting more. I like that Chuck is not perfect and Sebastian has his moments of imperfection, too. I like heroes and heroines that make me smile and fall in love, and these two did from page one.
In 'Married With Fangs,' Chloe has married her fiancé, Aiden. She is hoping for a happily ever after, but what she gets are secrets and more surprises than she ever knew were coming. Aiden loves Chloe, but once she figures out who and what she has married, will she still feel the same towards him?
This story picks up where Chuck's story leaves off. I enjoyed it a lot because these twins are just such very strong and funny women—put them in a story together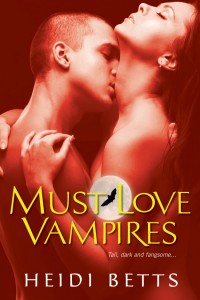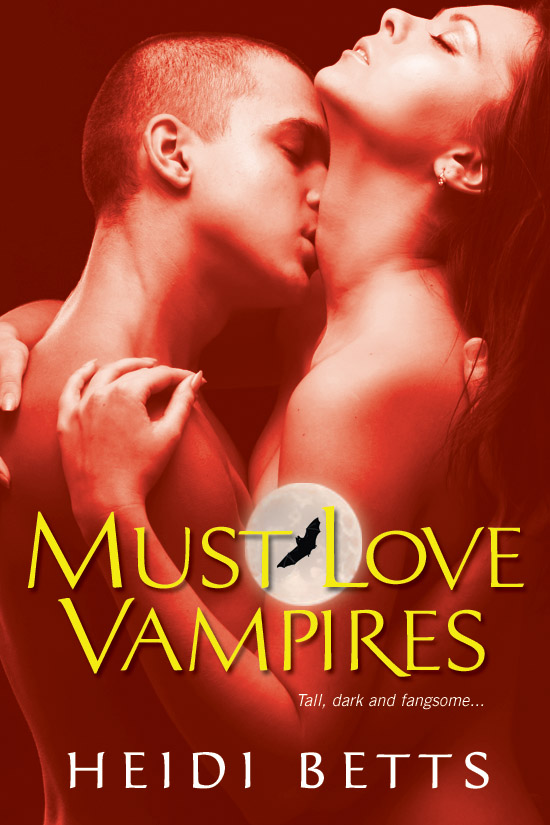 and they leap off the page. I really liked that. Aiden is a strong character I could stand behind, as well. I really thought this was a great second story and want much more in the future.
Overall, Must Love Vampires is a must read for any paranormal lover.  This one is going on my keeper shelf and going to be read very often when I want hot sexy love and humor together.  Heidi Betts has just become a must-read author for me."
:dancingelvis Whoo-hoo! Thank you so much, Tina & Two Lips Reviews!  You have made this humble (hey—no snickering! :face ) romance author blush with delight!
Where To Buy
Amazon :: Kindle ebook :: Barnes & Noble :: NOOK ebook
Book Depository (free international shipping)

Comments
2 Comments • Comments Feed