Welcome to another Tease Me Tuesday!
We're gearing up for the October 30th release of my latest Harlequin Desire, SECRETS, LIES & LULLABIES, & this week, Mistress Heidi & I have decided to tease your mercilessly with snippets from Alexander & Jessica's story…

In the beginning…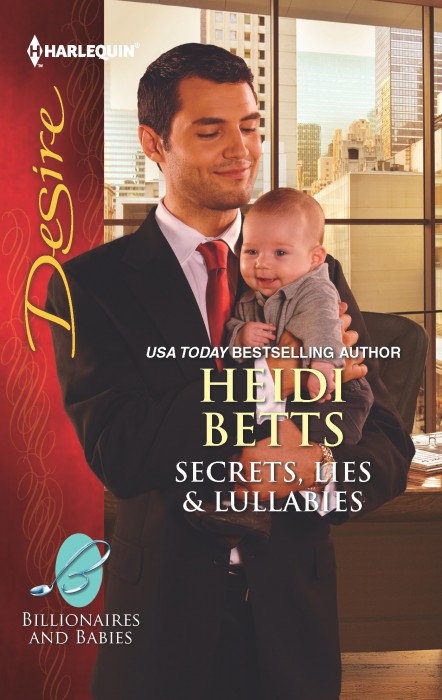 Alexander Bajoran swiped his key card and pushed through the heavy oak door to his suite. He'd been halfway down the winding, mile-long drive leading away from the luxurious yet rustic resort—aptly named Mountain View Lodge—when he realized he'd forgotten a stack of much-needed paperwork. Now he was late for his meeting, and it was going to be nearly impossible to make it into downtown Portland on time.
He let the door swing closed behind him, marching toward the large cherry wood desk on the far side of the sitting area. Six steps in, he stopped short at the sound of someone else moving around in the suite. Turning toward the bedroom, he paused in doorway, taking note of the woman stripping his bed and shaking her rear end to a song only she could hear.
She was wearing a maid's uniform, but sadly not one of the sexy French variety. Just a simple gray dress that buttoned down the front and did nothing to compliment her figure or coloring.

Somewhere in the middle…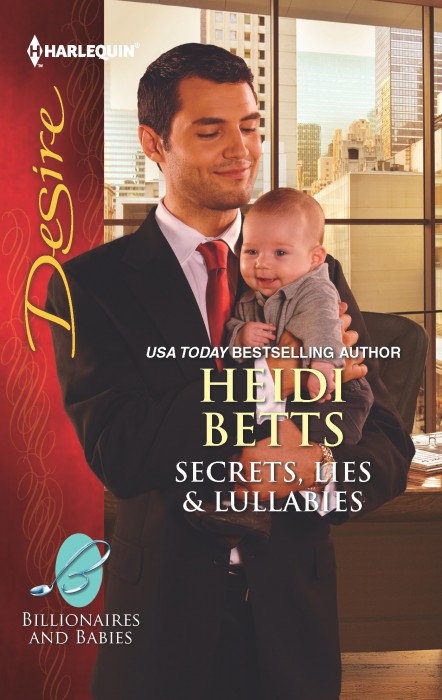 "I think I'm going to need a quick rundown of events," he told her, careful to keep his tone level and unaccusatory. "Why did you take off in the middle of the night? And if Henry is my son, why didn't you contact me when you found out you were pregnant?"
He watched her eyes, saw the pulse in her throat jump as she swallowed.
"It was a one-night stand. I didn't think you'd want me to still be there in the morning," she murmured. "And then when I went back the next day to clean your room, you were gone."

Close (but not too close ;)) to the end…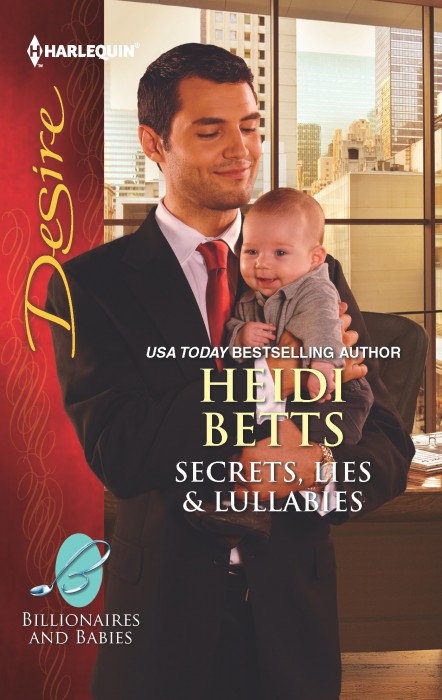 "I need to run into the office for a while this morning, but was hoping you'd meet me there later. Do you think you could do that—and bring Henry with you?"
"A-all right," she stuttered, confused by his nonchalance and focus on a topic unrelated to the recent discovery that he was, indeed, Henry's father. "But what about—"
Pushing to his feet, he carried Henry over to her and deposited the baby into her arms instead. Henry giggled, kicked, and wiggled until she got him arranged on her own lap. Alex moved the jars of baby food to her side of the table and handed her the tiny, peach-caked spoon.
"Just meet me at my office in a couple of hours, okay? Around one p.m."
He leaned down and pressed a kiss to the crown of her head, ruffling the top of Henry's at the same time.
"Trust me," he added.
Calmly, competently, completely at ease while her insides were jumping around like seltzer water.

Order Your Copy Today
Amazon :: Kindle ebook :: Barnes & Noble :: NOOK ebook
eHarlequin :: Books-a-Million :: Indiebound ::
The Book Depository (free international shipping)
!ndigo :: Amazon.ca

Comments
4 Comments • Comments Feed