USA Today bestselling author Heidi Betts continues her "Project: Passion" series with a runaway bride's big baby secret!
Just got some brand-spankin' new back cover copy for my January Harlequin Desire, PROJECT: RUNAWAY BRIDE & I couldn't wait to share!
Handbag designer Juliet Zaccaro should be walking down the aisle, so why is she running out of the church instead?  Because she's just found out she's pregnant, and not by her cruel, distant fiancé!
Now it's up to private investigator Reid McCormack to bring her home.  But once he finds her, he'll make sure she doesn't go back to her fiancé—especially since the baby she's carrying might just be Reid's.
Even as Juliet denies their explosive chemistry, can Reid convince her that there's more between them than a baby bump?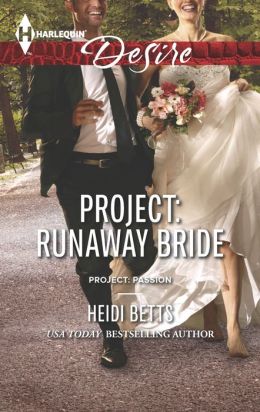 What do you think?
Are you as excited as I am to see Juliet's & Reid's love story hit the shelves? :puppywag
Comments
4 Comments • Comments Feed