I've been kind of sad since Friday, when I learned that children's author Jean Craighead George passed away at the age of 92.
(You can read the full New York Times article about her life & death here: http://nyti.ms/JkYbCh)
I don't know how many of you are familiar with her books…Julie of the Wolves, My Side of the Mountain, & so many more…but they were wonderful.  Still are.  As far as I'm concerned,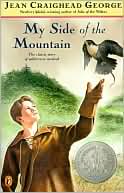 they're classics.
I actually had the privilege of meeting her several years ago when she visited my mom's library. Not only did she sign my books, but because I was there long before & after the event to help set up, the clean up, she took more time than she probably cared to spend talking to me about writing.  Without a doubt, it was one of the highlights of my life.
Not only was she an incredible writer & amazing person, but she loved animals.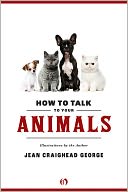 Loved them, rescued them, rehabilitated & advocated for them.  So you know how high that put her on my list of favorite people. :happysun
Living 92 years is a feat all on it's own, but knowing she's not around anymore is just…sad.
Rest in peace, Jean. You will be missed.
Comments
6 Comments • Comments Feed