Happy Sunday! I hope you're having a great week & an even better weekend!
This week, I AM HAPPY that things have cooled off a bit.  We've still had a few warm, muggy days, but I haven't felt like I was dying of heat stroke, thank goodness. :hotstuff
I AM HAPPY that when I complained on Twitter about how often I've been losing my satellite signal, DishNetwork was paying attention & offered to send someone out to take a look.
I AM HAPPY that when I asked how much a visit would cost me, they said, "Nothing—you're covered!" :thumbsup
And I AM HAPPY that when the guy came out to take a look, he did actually find something wrong with the dish.  It was angled a little funny & one of the screws was coming loose.  The signal was much stronger once he fixed that, & he doesn't think I'll have nearly as much trouble as I had been.  The real test, though, will be the next big thunder or snow storm. :scratchhead
I AM HAPPY that the e-mail transition I had to make with my ISP turned out to be simpler than I was expecting.  There were a couple of glitches & I have to get used to doing things a bit differently now, but at least I didn't pull my hair out trying to follow their instructions. :slamdesk
Okay—that's about all the happy I can work up this week. (Hey, sometimes we've gotta hang on to the few small good things when all the big things seem to be going bad. :lolol )
And now it's your turn to share—what good stuff has been happening in your life this week?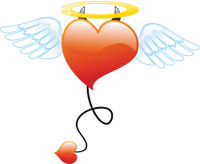 Now to announce the winner of this week's Free Book Friday giveaway—the Mysteria Lane anthology…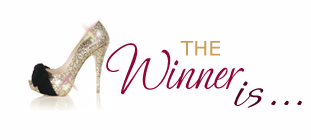 :chickendance Cheryl P.!!! :chickendance
Congratulations, Cheryl! :patrick3 Please contact me with your full name & mailing information, & I'll get your book out to you as soon as I can!
Comments
5 Comments • Comments Feed