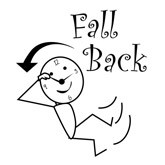 Happy Sunday, everybody!
Don't forget that it's Daylight Saving Time once again, so we all need to faaaaaaaall back.  And change our clocks to match. *snicker*  (At least this time we gain an hour, huh?)
So this week, I would like to dedicate my Happy Sunday post to thanking all of my wonderful friends & readers who took a moment (or two) out of their lives to think of me after my recent surgery.  I AM HAPPY I have all of you!
THANK YOU to my good friend Shannon, who sent balloons & stuffed animals to my hospital room.  I need more stuffed animals like I need another hysterectomy, but I luuuuuurv them so much!  She told me later that she told the woman at the gift shop that I love animals & to send me something really cute.  And, boy, did they succeed.
(That's Cobbler in the front; then the kitty Shannon sent me after my jaw surgery on the left; Truffles on the right…my real live Simon behind them doing his very best E.T. impression *vbg*; & even farther back are black-&-white Harley & solid black Pekoe, snuggled so close together you can't even see their heads. LOL)
The minute I saw them, I grabbed Truffles (the brown puppy), tucked my arm around him, & slept with him the whole night long.  Cobbler, the kitty,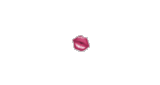 got the same treatment the next night. :fanglips
THANK YOU to Darling Mary, Darling Hollie, Darling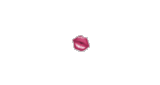 Barb, & author friend Darlene Gardner for the wonderful Get Well cards.  They were sweet & funny, & definitely cheered me up when I was feeling less than chipper!
THANK YOU to Darling Pam, who sent me a lovely Care Package, which was waiting for me when I got home from the hospital.  I may have been feeling like crud scraped off the bottom of my shoe, & all I wanted to do was take a pain killer & go to sleep, but I couldn't resist opening the box right away to see what was inside.  And what fun it was!
(Worst picture ever, by the way.  Either I was shaky from the drugs, or my camera sucks.  Darling Pam says the card in the center—of the uber-hot centerfold chick—is Mistress Heidi.  Mistress Heidi & I concur.  And the card on the right, of the peach roses (wonder if she knows peach roses are my favorite *g*) is from Darling Mary—who has actually sent me about three Get Well cards, but that was the first, & also the only other I'd gotten so far, which is why it made it into the pic. :fangsmiley )
My only complaint is that just about all of Darling Pam's prezzies made me chuckle & that did not feel good so soon after the surgery.  (Very cruel of you to make me suffer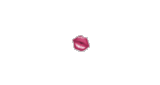 like that, Darling Pam.  Mistress Heidi is so proud. :elvira )
THANK YOU to Darling Jessica for sending me a batch of her world-famous vegan chocolate chip cookies.  Yes, she gave me the recipe a while back so I could make some for myself, & I even ran out & bought all the ingredients.  But I haz a terminal case of the lazies & have never gotten around to it.  So thank you, Darling Jess for being sympathetic to my condition.  The cookies were delish (& I swear, if you didn't know they were vegan, you would never know they were vegan!) & definitely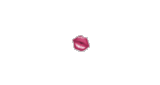 helped me feel better.  Well, if you don't count the fat girl guilt I suffer for every caloric indulgence. :vampire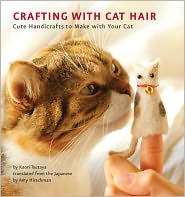 THANK YOU to my wonderful Harlequin Desire editor, Charles, for not only cutting me enough slack to have the surgery to begin with & enjoy a comfortable recovery rather than rushing to get back to work, but for sending me possibly the cutest book ever, Crafting with Cat Hair.  Okay, as soon as I saw it, I laughed out loud…which, again, did not feel all that great—bad editor!…but it's actually really interesting, & the author has come up with some truly adorable & creative things to make with kitteh fur.  I also love the note Charles included:  "Now might be a great time to take up a new, low-impact hobby!"  He-he.  I told him that if I do, he'll be the first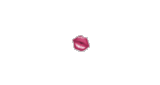 recipient of one of my cat-hair creations.  The only question is, which cat should I brush first? :eyeseeyou
THANK YOU to international reader Joanna Lee, whom I recently "met" through Twitter because she was bragging up TANGLED UP IN LOVE & I'm a complete sucker for praise & adulation. :spidey
She didn't even know about my surgery (I don't think), but sent me a very cool package all the way from Scotland that I have no problem pretending was a Get Well gift. :coffin   Especially since, in addition to some very cool Scottish postcards & magnets, she sent me a super-sexy Scottish mouse pad & coaster.  Ooh-la-la.  (Or whatever the Scottish equivalent might be. :show )
Please don't be offended, Joanna, but I don't think I'll ever actually use these items as anything more than decoration.  I don't want to risk bringing a single blemish to those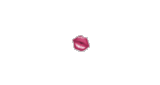 sexy Scottish buttocks.
I think that's everyone, but HUGE apologies if I've missed anyone.  If I have, I promise that when I discover my faux pas, I shall make it up to you somehow, some way. :hubba
Well, maybe not that way

but somehow.
THANK YOU again to EVERYBODY for thinking of me & making my recovery a little less painful.
That was a long one, but we still want to hear what you're thankful for this week! So get the ball rolling—share, share, share!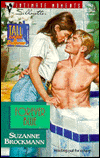 And we mustn't forget to announce our latest Free Book Friday winner, who will receive a copy of Suzanne Brockmann's Forever Blue: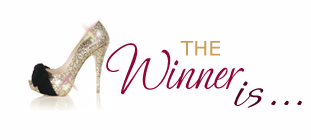 :dancingbat Lois J. Bates!!! :dancingbat
Congratulations, Lois! :drinkonme Please contact me with your mailing information, & I'll get your book out to you as soon as I can!
Comments
5 Comments • Comments Feed