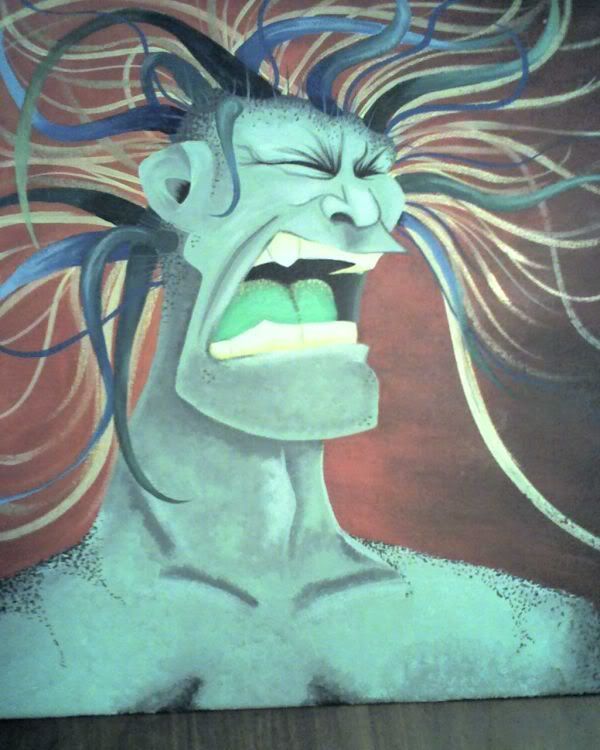 Word of the Week: kerfuckle — a cross between "fuck" and "kerfluffle"; a small-scale disturbance, hubbub, or upsetting event that is annoying enough to make you say "Fuck!" (Invented by Mistress Heidi herself when a recent household accident was more than just a kerfluffle…it was a kerFUCK!le.)
Apologies for being late with our Drink of the Month for April, but last week was so busy, this is the first chance I've had to post it.
Spring Fever
Ingredients:
3/4 oz lemon juice
3/4 oz mango syrup
1 1/2 oz apple juice
2 oz blood orange juice
Preparation:
Pour the ingredients into a cocktail shaker filled with ice.
Shake well.
Strain into a collins glass half-filled with crushed ice.
Comments
3 Comments • Comments Feed