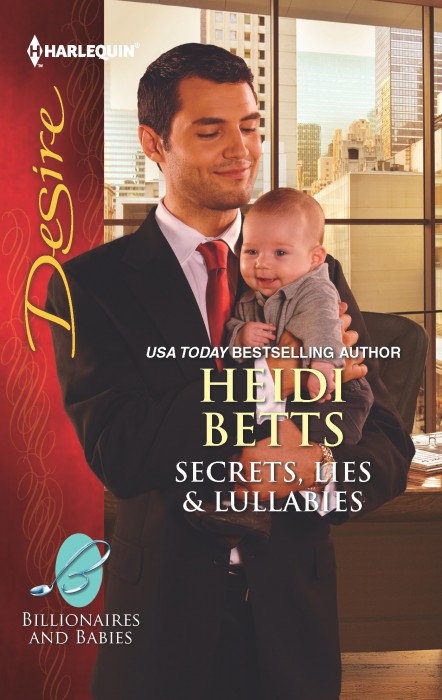 I know I say this about almost every book I write, but I really enjoyed working on SECRETS, LIES & LULLABIES.
I loved that it revolved around two fine jewelry empires; that seems like such a unique set-up to me.  And, hey—what girl doesn't like talking about sparkly, pretty, expensive things? :tada
I loved that there was so much going on in the story, so many little threads woven through, keeping everything on edge & pulling it all together.
And I loved these characters.  Alex was a no-brainer.  Baby Henry was just an irresistible little cutie-pie.  But Jessica was my favorite.  She's quirky & fun & just…different.  In a good way.
SECRETS, LIES & LULLABIES is also the first book I wrote after my surgery last year.  I got off to a great start before that, but it wasn't easy to get back to it after.  In fact, I've always typed my books, but in order to get this one off the ground, I had to completely change gears & start writing by hand.  But you know what?  It really started to flow when I did that, & it also helped me realize that my brain works just fine either way.
So I thought I'd share some random trivia with you from the creation of Alex & Jessica's story.  Little tidbits that you may notice while you're reading, & this way you'll know how they came about.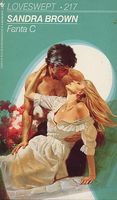 In chapter three, the name of Jessica's perfume is mentioned:  Fanta C, which is an homage to one of my favorite old Sandra Brown Loveswepts.  (Editor C actually tried to get me to change it, saying it sounded like the name of a soda, but I had my heart set on it.  And also, the prequel to this—Adam's Fall—was even better, imho.)
  Alexander's last name— Barjoran—came from an episode of The Mentalist.  (Bonus points if you know which one.)
  I decided on Jessica's name after meeting with a sweet waitress one day during a lunch out, then realizing we had a mutual friend in common.  But it's okay if our own Darling Jessica believes the heroine is named after her. :elvis
  Baby Henry was originally Baby Hugh.  But while I like that name, I caught myself thinking of him one too many times as "Baby Hughie" & that just didn't work for me.
  And I landed on Henry after watching an episode of Once Upon a Time.  Since I wanted to stick with kind of a wealthy-sounding H name, it was perfect!
  About halfway through, there's a line in the heroine's point of view:  Think.  Think.  Think.  I did it on purpose, but do you know where I got it?  Oh, come on, take a guess.  It's from one of my very favorites—Winnie-the-Pooh.
  Baby Henry & I share the same initial:  HAB
  Jessica is a bit different for a Harlequin Desire heroine.  She's got multiple piercings, a streak of blue in her curly blond hair, & even a tattoo.  (Well, okay, you don't actually read about the tattoo, but in my mind, I've always pictured her with one.)
  SECRETS, LIES & LULLABIES also begins a little differently.  ***POSSIBLE SPOILER — DO NOT READ if you're nervous about knowing minor details***  Alex & Jessica meet, sleep together, & then there's a significant amount of time that they're apart.  Not on the page, of course; I would never bore you with the details of their separation.  But things need to happen, & they can't be together when they do.  And once they get back together…whoo-howdy, it gets good. :yummy

Order Your Copy Today
Amazon :: Kindle ebook :: Barnes & Noble :: NOOK ebook
eHarlequin :: Books-a-Million :: Indiebound ::
The Book Depository (free international shipping)
!ndigo :: Amazon.ca

Comments
5 Comments • Comments Feed