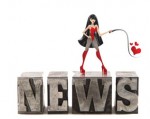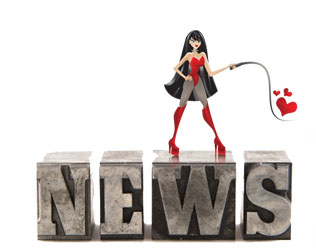 I had something else planned for today, but then I got a bit of news that I just have to share!
I've just learned that I am a DOUBLE FINALIST in Phoenix Desert Rose RWA's "Golden Quill" competition—for INHERITING HIS SECRET CHRISTMAS BABY in the Short Contemporary category & THE BITE BEFORE CHRISTMAS in the Single Title/Mainstream category.
Whoo-hoo! :getdown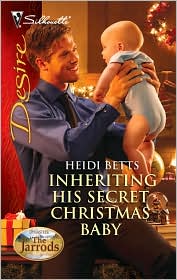 This is the second contest final for INHERITING HIS SECRET CHRISTMAS BABY, which is really kind of awesome.  I mean, really…how cool is it that my first new book with Harlequin/Silhouette Desire is getting so much positive attention?  Not to mention the fact that it's a continuity story, with the potential to confuse readers with "pop-up" characters they might not be familiar with if they haven't read the other books in the series.  That is truly kind of a marvel.
Then we have the very first contest final for THE BITE BEFORE CHRISTMAS.  But I'm super-psyched about it because it's such a hard book to categorize.  Not only is it a three-in-one, but it's "vampire lite," so I'm never sure whether it should be entered in Paranormal or Single Title.  If I enter it in Paranormal, will it be compared to all of the dark, serious, suspenseful vampire novels out there by authors like J.R. Ward & Lara Adrian?  But if I enter it in Single Title, will judges think it's in the wrong category & wonder why the heck it isn't in Paranormal instead? :knock
So this is a real boon for me, & I'm delighted.  And this time, at least, I seem to have picked the right category for my funny, sexy holiday vampires. :inbed
Comments
9 Comments • Comments Feed