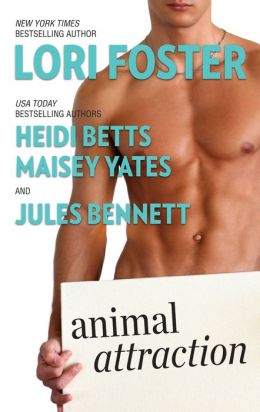 Last week, I filled the blog with the hysterical pictures Lori Foster's husband had taken of my disembodied head hittin' the streets to promote ANIMAL ATTRACTION.
Now I want you to see them with the great captions Lori herself came up with & posted to her Facebook Page.
So go here:
& laugh your butt off like I did. :laughing
And then, if you haven't already…
:loveisdogs
Help Animals – Buy a Copy of
ANIMAL ATTRACTION Today!
Amazon :: Kindle ebook :: Barnes & Noble :: NOOK ebook
eHarlequin :: Books-a-Million :: Indiebound ::
The Book Depository (free international shipping)
!ndigo :: Amazon.ca
Comments
One Comment • Comments Feed