HAPPY RELEASE DAY!!!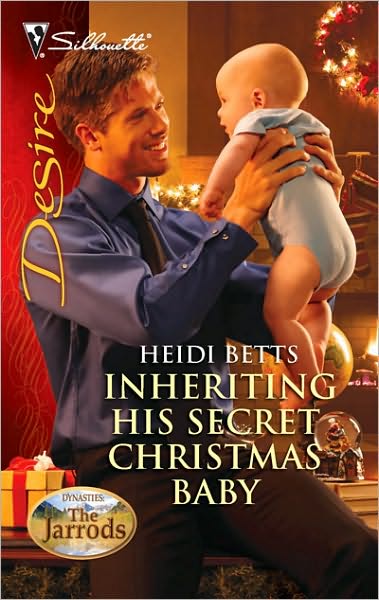 Do you hear that?  It's disco music, provided by The Dungeon's very own DJ Jazzy Mistress Heidi in celebration of INHERITING HIS SECRET CHRISTMAS BABY's official release!

That's right…  Today is the day!  If you haven't bought your copy of my brand new Silhouette Desire yet, get thee to a bookstore or Wal-Mart ASAP!  Or get your fingertips dancing across that keyboard & visit an online retailer right now!
Here, I'll do half the work for you.  Just click on the link of your choice below:
Amazon.com :: Amazon.com Kindle e-book
Barnes & Noble.com :: BN.com NOOK ebook
There.  I really do hope you'll run out & pick up your copy of XMAS BABY, if you haven't already.  And then please let me know what you think.  Jot down a few questions that come to mind while you're reading & I'll try to do a Q&A soon to answer them for you.
Now that that's out of the way, let's have some fun, shall we?
First, the Release Day playlist:
"Celebration" — Kool & the Gang
"Love Child" — Diana Ross & the Supremes
"Christmas (Baby, Please Come Home)" — U2
"I Wish Every Day Could Be Like Christmas" — Bon Jovi
"I've Got My Love to Keep Me Warm" — Dean Martin
"Santa Baby" — Eartha Kitt
"Santa Looked a Lot Like Daddy" — Garth Brooks
"All I Want for Christmas Is You" — Mariah Carey
"What Child is This" — Carrie Underwood

"Secret Baby" — Silverman
"Baby's Got a Secret" — The Love Dogs
Second, a lightning round of quick, fun questions for you to answer:
What do you think your favorite part of the story will be:  the inheritance, the Christmas, or the secret baby?
Is it just me, or does the guy on the cover have a Stephen Baldwin thing going on? (Before he was Born Again & almost had a shot at hotness, that is.)
The baby's butt:  Is he wearing a diaper—yes or no?
Pretend you're in charge of the Desire line.  Which do you like better—the book's current title, INHERITING HIS SECRET CHRISTMAS BABY or the title that was on the manuscript when I turned it in, THE MILLIONAIRE'S SECRET CHRISTMAS BABY?
Are you glad I'm back to writing for Silhouette Desire, or would you rather I focused on all vampires all the time? (Ha ha ha ha! If you only knew what was on my To Do pile, you'd know vampires don't even begin to scratch the surface.)

So in case you haven't picked up on it yet…
LET THE PARTY BEGIN! :dancing
Comments
22 Comments • Comments Feed