In case you haven't noticed, I'm running out of recipes.  I mean, did you see last week's?  It was basically a jar of peanut butter, a pudding cup, & a spoon.
What am I saying?!  It was a jar of peanut butter, a pudding cup, & a spoon! :scared
So I think this weekly segment is coming to a close.  That does not mean we can still talk food or that we can't still share recipes over on the HappyBookers YahooGroup.  (Just try to stop us! :smack )  But I probably won't be posting many more here.
Before I give them up altogether, though, I thought I'd give you guys a chance to share one of your favorite recipes. :madchef
It can be for anything, from a casserole to brownies, cookies to shepherd's pie.  Give us your best—& yummiest—shot. :cupcake
Simply post it here in the comment section, if you're willing…or sent it to me via my website contact form…or post the name of it & maybe a short description, & I'll contact you later for the detailed recipe.
I will pick my favorite (i.e. the one that sounds the most mouth-watering or that I'm least likely to pull off on my own :kittylaugh  ) & put it up here next week as our final "What's Cookin', Hot Stuff?" post.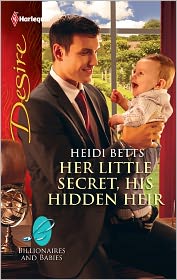 What do you think?  I'm hungry just thinking about what you guys will come up with. :spaghetti
And remember, you can get your hands on the very best cookie recipe yet by picking up a copy of HER LITTLE SECRET, HIS HIDDEN HEIR.  It's in the front.  Page 6. :howyoudoin
Comments
14 Comments • Comments Feed