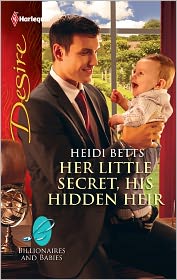 A friendly Dungeon reminder:
Mark you calendars—HER LITTLE SECRET, HIS HIDDEN HEIR is set to go on sale any day now.  June 1st (tomorrow!) for the ebook & June 7th (only a week away!) for the paperback, officially.  wOOt! :getdown
But keep your eyes peeled starting right… about… now… because, unofficially, HER LITTLE SECRET, HIS HIDDEN HEIR could show up at any moment.  It all depends on when the stores begin to receive shipments & when they decide to put the books out on the shelves.  So watch, look, search—& grab your copy as soon as you can! :babybook
Now to get cookin'… :madchef

How do you feel about coconut?  Chocolate?  Coconut & chocolate together?  How about Mounds bars?
This recipe is another of my favorites.  They're sort of like macaroons, only way better!  And they taste just like Mounds bars, if you like that sort of thing.  Which I really, really do. :eats
COCONUT MOUNDS
Ingredients:
1 1/2 cups sugar
1 1/2 cups butter, softened
1 cup flaked coconut
1 teaspoon coconut extract
1 egg
3 cups flour
1 teaspoon baking powder
1/2 teaspoon salt
1 cup semi-sweet chocolate chunks
Directions:
Preheat oven to 350.
Mix sugar, butter, coconut, vanilla, & egg together.
Stir in remaining ingredients.
Drop by rounded teaspoonfuls onto cookie sheets lined with parchment paper.
Bake about 7 to 9 minutes.
Remove to wire rack to cool.
(Note: If you like Almond Joy candy bars better than Mounds, simply substitute almond extract for the coconut extract, milk chocolate chips for the dark chocolate ones, & add chopped almonds to the ingredients or push an almond into the center of each cookie before baking. :gingerbread )
So what do you think?  Even if you haven't tried any of the other recipes I've posted for HIDDEN HEIR, I hope you'll try these, because they are truly yummy to the nth degree. :picnic
For more great recipes & fun chit-chat, be sure to sign up for my HappyBookers YahooGroup. We're doing a bit of a recipe swap over there, too, in anticipation of
HER LITTLE SECRET, HIS HIDDEN HEIR's release, so you can collect or share recipes to your heart's content.  And talk about some of the recipes you've seen (& tried?) here in The Dungeon—the good, the bad, & the fattening—too, if you like. :flip
Comments
4 Comments • Comments Feed