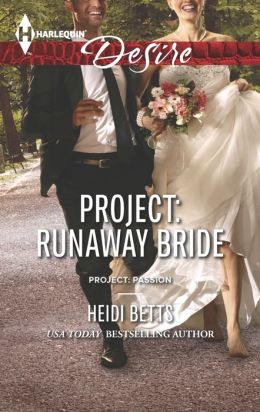 A return to the "Project:  Passion" series!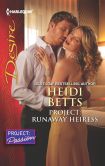 Not only do you get to return to this fabulous world of the three fashionista sisters living in New York and working to build their own design business from the ground up, but you also get to revisit Lily (from PROJECT:  RUNAWAY HEIRESS) and Zoe, and finally get to read oldest sister Juliet's delicious love story!
A runaway bride storyline!
What's more fun than finding out why a bride runs away—wedding gown, veil, and all—only moments before she's scheduled to walk down the aisle?  Read PROJECT:  RUNAWAY BRIDE and you'll find out why Juliet does it, that's for sure. :scorpios
A secret baby storyline!
Not usually something you find mixed with a runaway bride, but secrets abound in this tale of star-crossed lovers.  And our hero, Reid McCormack, will stop at nothing to lay claim to his child…if the baby turns out to be his.
Can you think of three more reasons you'll love PROJECT: RUNAWAY BRIDE that I may have missed?
Order Your Copy Today!
Amazon :: Kindle ebook :: Barnes & Noble :: NOOK ebook
eHarlequin :: Books-a-Million :: Indiebound ::
The Book Depository (free international shipping) :: !ndigo :: Amazon.ca

Comments
6 Comments • Comments Feed