As you know, I've been sick this week with The Crud—a.k.a. a nasty, despicable cold. :angryhearts   And the one thing I've discovered during all of this is that being sick definitely brings out the Sheldon Cooper in me.
1.)  It started with "Leonard! I'm sick!" the morning I woke up & realized that what I thought was just a nasty sinus flare-up was definitely a cold.
2.)  Then someone on Facebook suggested I try a little Vicks Vaporub to help me breathe better.  To which I actually replied, "That's a good idea, but I'd need someone to rub it on my chest in a counterclockwise motion, otherwise my chest hair mats."

(This is how rumors get started, by the way—I do not actually have hair on my chest, & I don't want to hear through the grapevine that I do! :animenope )

3.)  It wasn't long before I was whining that there was nothing cold-appropriate in the house, & in addition to imitation mashed potatoes, I said on many occasions, "I want soup."

I never got it, because I neither have a Cheesecake Factory or a place that delivers near me, but I really did want some good, old-fashioned chicken noodle.
4.)  I totally wouldn't have minded if somebody stroked my hair & sang "Soft Kitty," either…
5.) I totally know how Sheldon felt when he called, "Leonard, my comforter fell down, and my sinuses hurt when I bend over. Leonard? (Bends to get phone) Ow!"  The first time I bent over to pick something up, I said "Ow!" too.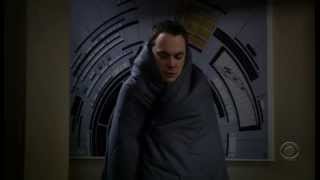 6.)  And finally, many, many times while I've been sick, I've muttered, "I just don't understand how this happened to me. I'm scrupulous about my hygiene. I regularly disinfect my hands, and I avoid contact with other people on general principle."  Seriously, I've left the house once all month & this is what happens!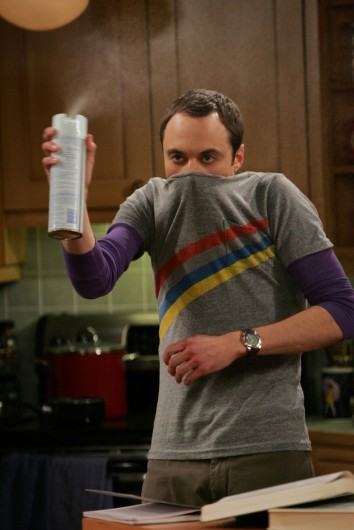 So how about the rest of you?  I know some of you have recently been—or are currently—sick, as well…& we've all been sick at one point or another.  (Damn stinking germs! :pigbat )  Does being sick bring out any Sheldon-esque tendencies in you?
Comments
10 Comments • Comments Feed