BIG NEWS!
It's been a while, but ONE WEDDING, TWO BRIDES is back, baby! 🥳
The digital cover has undergone a few minor changes, and it's currently available only from Amazon Kindle, but it's still the same Fun, Flirty, Fabulous cowboy-meets-runaway bride story I know you'll love!💞
SOMETIMES YOU HAVE TO KISS A LOT OF FROGS…
Jilted bride Monica Blair can't believe it when she wakes up next to a blue-eyed, smooth-talking cowboy in the middle of nowhere and with a ring on her finger. It had sounded like a great plan at the time: get married, get revenge, and get her money back. So why is she cleaning out stables and trying to keep her hands off the hot cowboy helping her?
Ryder Nash would have bet his best Stetson that you'd never see him walk down the aisle. But when the city girl with pink-streaked hair and a frog tattoo hatches a plan to expose the con-man who married his sister, no idea is too crazy. And even though Monica might be the worst rancher's wife he's ever seen, he can't stop thinking about the wedding night they never had.
What was supposed to be a temporary marriage for revenge is starting to feel a little too real…
Even more BIG NEWS!
And look at this cover! It's the same…but a little bit different.😉 Because this, my darlings, is the full cover of the PAPERBACK edition of ONE WEDDING, TWO BRIDES!📖💃
I'm even more excited about this. Not only because I designed them myself, but because Ryder's and Monica's story wasn't readily available in paperback last time around. Granted, it's still a print-on-demand situation, but I tried to keep the price affordable (literally as low as Amazon would allow) to give everyone the chance to grab a physical copy if they want.😊
Currently, the print edition of ONE WEDDING, TWO BRIDES is also available only at Amazon, but believe me when I say I'm working on getting it up at all of the other retailers–iBooks, Nook, Kobo…what are some others? Let me know what your retailer of choice is and I'll try to make it available there, too!😉
So please, please, PLEASE check it out and let me know what you think!😃
Grab Your Copy Today!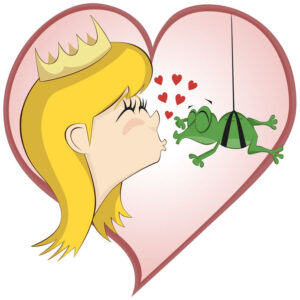 Comments are closed.