Another great review for MUST LOVE VAMPIRES, only this one comes from a reader rather than an official reviewer!  Jay T won an ARC of MUST LOVE VAMPIRES during a giveaway I held over at the Brava Authors blog.
"MUST LOVE VAMPIRES by Heidi Betts is a Must Read if you love HOT and SEXY vampires ready and willing to bare their souls for true love! You get two HOT and SEXY vampire brothers for the price of one fantastic book!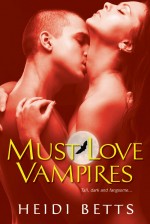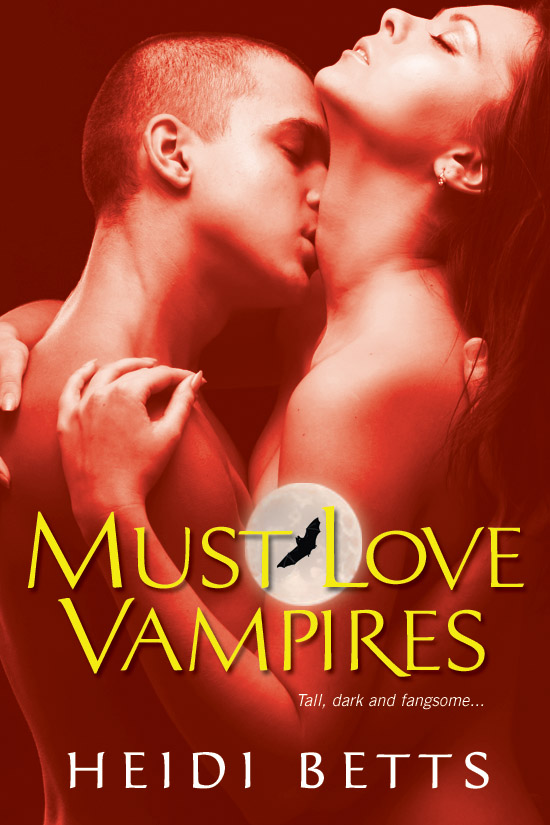 Sebastian and Aidan rule the Vegas Strip until savvy and gorgeous twins, a Vegas showgirl and a tabloid reporter, stop them in their tracks. What's not to love about a heroine name Chuck who's about to sniff out the story of a lifetime and her twin sister, whose main focus is giving her little boy the life he deserves? Who can't understand that after losing a loved one in death, the undead are mighty appealing, especially if they are walking, talking hunks.
So if you are like myself and love vampires, you'll love this book! FYI, not a book for youngsters…this is Vegas, after all, and what goes on in Vegas, stays there!"
Yippee!  Thank you so much, Jay!  You've made my day, & I just love knowing I've covert…I mean lure…I mean, won over another new-to-me reader! :fangsmiley
Where To Buy
Amazon :: Kindle ebook :: Barnes & Noble :: NOOK ebook
Book Depository (free international shipping)

Comments
5 Comments • Comments Feed