Another fabulous review of MUST LOVE VAMPIRES has rolled in :fuzzydice & I just have to share.
This one comes to us from reader & online blogger/reviewer Virginia Campbell: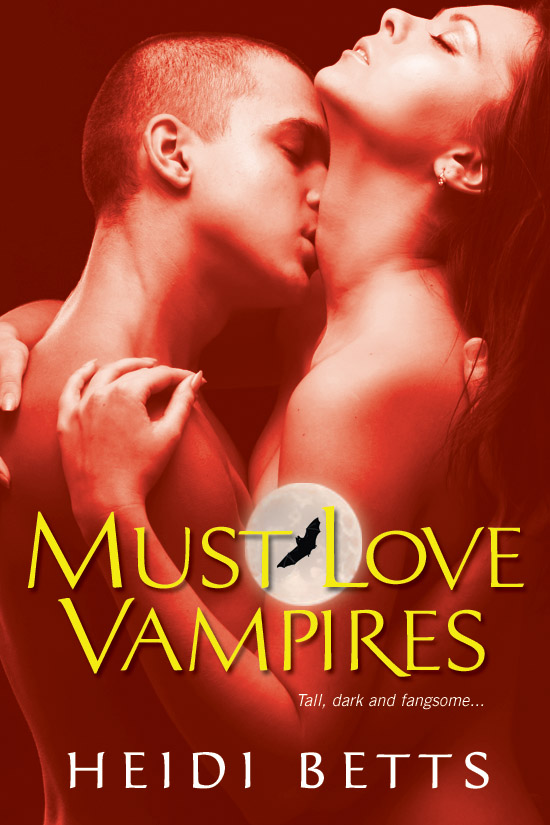 "Must Love Vampires by Heidi Betts is wicked, wild, wanton, and wonderfully wacky!  It's a fabulous, fun feast for lovers of hunky vampires with irresistible charm.
Sebastian and Aidan Raines are two tall, dark, and delicious brothers who live the undead life in Las Vegas. That's right—Vegas.  The perfect city for two vampire entrepreneurs to take advantage of nightlife extraordinaire!  Sebastian is the brother in charge, and Aidan is the brother who lives large.  Neither of them expects to be captivated and captured by a gorgeous woman who has inherited the looks and legs of her showgirl mother.  However, that's exactly what happens to each brother when they meet identical twin beauties Charlotte (aka Chuck) and Chloe Lamoreaux.
Chloe is a dancer at a club owned by Sebastian, and Chuck is a writer for a tattle-sheet tabloid.  One fateful night, Chuck impersonates Chloe in the chorus line as part of an undercover report investigation of the successful, secretive, and oh-so-sexy Sebastian.  While Chuck is shaking her booty on stage, Chloe elopes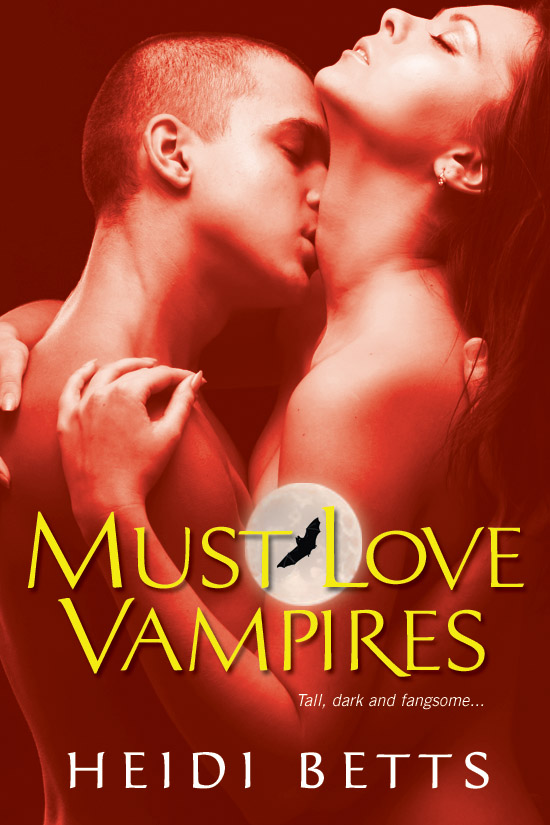 with Aidan, whom she has been dating for only a short time.
Mistaken identities, scorching erotic romps, hilarious chaos, and poignant secrets are all a part of this marvelous mix of mayhem and paranormal passion!  Prepare to alternate between laughing out loud and furiously fanning yourself as those two lucky lady twins discover the delight of the bite!"
Wow!  If I could write my own reviews, I think I'd write one just like that.  Thank you, Virginia! :fangsmiley
Where To Buy
Amazon :: Kindle ebook :: Barnes & Noble :: NOOK ebook
Book Depository (free international shipping)

Comments
3 Comments • Comments Feed