Another snippet from PROJECT: RUNAWAY BRIDE to whet your romance-loving appetites until Juliet's & Reid's story hits the stands in January.
It's a good one, so you'll probably hate me for teasing you this way, but that's just how Mistress Heidi rolls. :smooches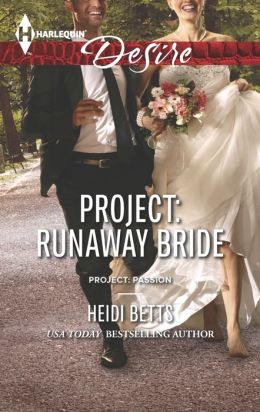 "I'm sure you and your fiancé will work it out.  Especially now that he's about to become a proud papa."
"Oh, I'm pretty sure Paul and I won't be working out anything.
Reid's brows knit at that, but he kept his lips tightly shut.  The sooner he distanced himself, the better.
"If running away from the wedding wasn't enough to put an end to things, finding out about this baby sure as heck will be."
He gave a snort of derision.  He hadn't meant to, it just sort of came out.  "And why is that?  I'd think good ole Paul would be even more eager to hustle you down the aisle now that you're pregnant with his kid.  Wouldn't an illegitimate heir tarnish his sterling reputation?"
Juliet inhaled deeply, her chest rising as her lungs filled.
"That's just it," she said on a whisper of air.  "It's not his baby, it's yours."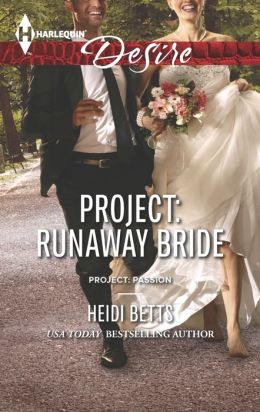 (Book 2 – "Project: Passion" miniseries)
Harlequin Desire #2280
January 2014
ISBN: 978-0-373-73293-7
Runaway Bride's Big Baby Secret
Handbag designer Juliet Zaccaro should be walking down the aisle, so why is she running out of the church instead? Because she's just found out she's pregnant, and not by her cruel, distant fiancé! Now it's up to private investigator Reid McCormack to bring her home. But once he finds her, he'll make sure she doesn't go back to her fiancé—especially since the baby she's carrying might just be Reid's. Even as Juliet denies their explosive chemistry, can Reid convince her that there's more between them than a baby bump?

Order Your Copy of PROJECT: RUNAWAY BRIDE Today!
Amazon :: Kindle ebook :: Barnes & Noble :: NOOK ebook eHarlequin :: Books-a-Million :: Indiebound :: The Book Depository (free international shipping) :: !ndigo :: Amazon.ca

Comments
15 Comments • Comments Feed