I've been running around a lot this week & knew I wouldn't be able to give "Tease Me Tuesday" the attention it deserves, so I'm once again pulling a switcheroo.
But I want to share a hot & sexy snippet from my April Harlequin Desire, PROJECT: RUNAWAY HEIRESS.  This week, it's going to be a glimpse of Lily (a.k.a. Lillian).  From Nigel's point of view… :flutter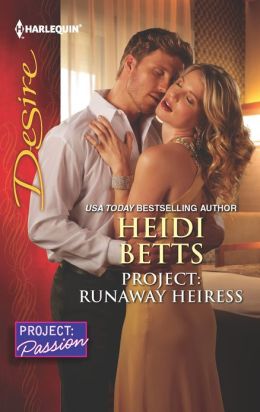 Nigel spotted Lillian the minute he stepped off the lift onto his office floor.  If it was possible, she looked even more lovely today than she had last evening, and she'd looked quite stunning then.
Perhaps because he'd always had a bit of a soft spot for the "sexy librarian" type.  Her hair was pulled back in a sexy bun; bookish, dark-rimmed glasses resting on the bridge of her nose.  She wore a red blouse that opened at the throat to reveal just enough pale flesh and shadowed cleavage to make a man's libido sit up and take notice.
Her jewelry was understated, and he couldn't tell what she was wearing from the top of the desk down.  What he imagined, though, was tight and form-fitting, showing off her legs and posterior to perfection.  On top of that, he imagined her perching on the edge of the desk, legs crossed, shoe dangling from the toe of one foot, nibbling seductively on the end of her pen.
Oh, yes—naughty librarian, indeed.  Or more to the point, naughty secretary.  Which was the thought that had plagued him all through the night last night.
An affair with his secretary was not only bad form, but an extremely bad idea in general.  As was allowing himself to be distracted by ungentlemanly and very un-boss-like thoughts about her.
Which is exactly what had plagued him last evening.  He'd spent an inordinate amount of time unable to sleep, kept awake by memories of their dinner together and that kiss at her door just before saying their goodnights.
For a kiss akin to one he might give his mother or a beloved aunt, it had rocked him back on his heels and made him sorry he had to walk away.
Worse, though, was that the thought of that one simple kiss on the cheek had swelled and grown until it snowballed into a thousand other thoughts and images he had no business thinking.
Lily perched on the edge of her desk, shoe dangling from her toes was only the first of many.  The wee hours of the night had also been filled with more erotic fantasies.
Pressing Lillian up against the door to her flat and kissing her for real.  On the mouth, with lips and tongue and unbridled passion.
Walking her backward into her flat and taking her on whatever surface they bumped into first.  Table, counter, sofa, coffee table…even the floor itself.
Bringing her home with him and making love to her in his own bed.  On satin sheets, with moonlight streaming across their naked bodies and bringing out the highlights in her dark blonde hair.
The one that was bound to cause him the most trouble, however, was of watching her saunter into his office under the pretense of work, only to have him strip her of those sexy schoolmarm eyeglasses, pull the pins from her upswept hair, and shag her brains out in the middle of his desk.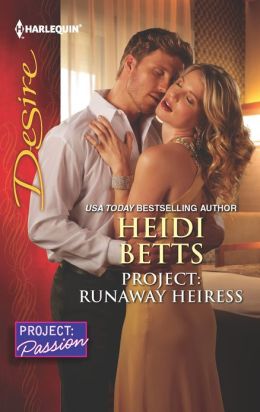 It was the single, red-hot thought spiraling through his mind and making it decidedly uncomfortable to walk the remaining distance to his office.  She lifted her head as he approached, and he hoped to heaven she didn't notice the state of his arousal behind the zip of his otherwise pressed and pristine trousers.
What do you think?  Are you as excited about this one as I am? :beatingheart

Order Your Copy Today!
Amazon :: Kindle ebook :: Barnes & Noble :: NOOK ebook
eHarlequin :: Books-a-Million :: Indiebound ::
The Book Depository (free international shipping) :: Chapters/!ndigo :: Amazon.ca

Comments
7 Comments • Comments Feed