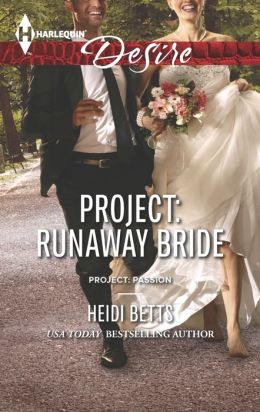 Word has it PROJECT: RUNAWAY BRIDE is already showing up on e-readers around the world—woo-hoo! :yeah
If you haven't already, now is the perfect time to buy Juliet & Reid's story ("Project: Passion" – Book 2) in e-book.  (Scroll down for links or visit the PROJECT: RUNAWAY BRIDE book page here on my website.)
And in just another week, the  paperback will be available!  Yippee!  Order today & it will show up on your doorstep the minute it releases. :candycane
I have one more giveaway for you to celebrate the release of PROJECT: RUNAWAY BRIDE ("Project: Passion" – Book 2)…& it's super-sweet, if I do say so myself. :winkcookie
This week, I'm giving away:
a signed copy of PROJECT: RUNAWAY HEIRESS ("Project: Passion" – Book 1)
a box of "Nutcracker Sweet" Celestial Seasonings teabags
& a fabulous Maxine mug filled with yummy holiday chocolates!
(in case the print on the picture is too small, the mug says, "My tea is great, but my crumpets aren't what they used to be.")
About PROJECT: RUNAWAY HEIRESS…
Undercover Fashionista
When her designs keep showing up on a rival's runway, heiress and fashion designer Lily Zaccaro vows to catch the thief.  She comes up with the perfect plan—run off to L.A. and go undercover as personal assistant to the other label's CEO, Nigel Statham, aka the sexiest Brit alive.
As long work days turn into sizzling nights, Lily struggles to stay focused on her secret mission.  She desperately hopes that Nigel is innocent because their relationship is anything but!  In the face of so much deception, pretty soon their newfound love is hanging on by a thread…

Where to Buy
Amazon :: Kindle ebook :: Barnes & Noble :: NOOK ebook
eHarlequin :: Books-a-Million :: Indiebound ::
The Book Depository (free international shipping) :: Chapters/!ndigo :: Amazon.ca

To enter, simply leave a comment telling me when & where you bought your copy of PROJECT: RUNAWAY BRIDE—even if it hasn't arrived yet.  Or, if you haven't yet bought/ordered your copy, tell me when & where you plan to buy it!

*Must be 18 or older to enter
*U.S. & Canadian residents only, please
*Winner will be announced on Sunday, January 5, 2014 as part of our regular "Happy Sunday" post
*Entrants should stop back on the above date to see whether or not they've won, & the winner should contact me with her full name & mailing information as soon as possible…though I will make an effort to contact the winner once her name is chosen.
Good luck & happy reading! :smooches
And if you haven't already, don't forget to buy a copy of PROJECT: RUNAWAY BRIDE today!  (It's what all the cool kids are doing. :iceskatingman )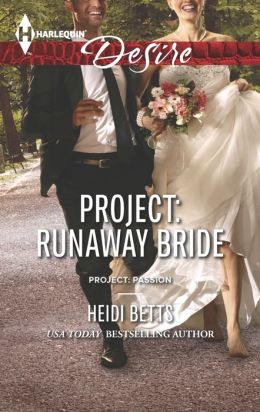 (Book 2 – "Project: Passion" miniseries)
Harlequin Desire #2280
January 2014
ISBN: 978-0-373-73293-7
Runaway Bride's Big Baby Secret
Handbag designer Juliet Zaccaro should be walking down the aisle, so why is she running out of the church instead? Because she's just found out she's pregnant, and not by her cruel, distant fiancé! Now it's up to private investigator Reid McCormack to bring her home. But once he finds her, he'll make sure she doesn't go back to her fiancé—especially since the baby she's carrying might just be Reid's. Even as Juliet denies their explosive chemistry, can Reid convince her that there's more between them than a baby bump?

Where to Buy
Amazon :: Kindle ebook :: Barnes & Noble :: NOOK ebook eHarlequin :: Books-a-Million :: Indiebound :: The Book Depository (free international shipping) :: !ndigo :: Amazon.ca

Comments
63 Comments • Comments Feed