Constantly, constantly, constantly, I'm asked, When does your next book come out?  Which I haven't had an answer to for a really long time. :gum:
And when I hem & haw a bit, it then becomes, You haven't stopped writing, have you? 😥
Answer B:  No, I have not.  (Though I'll be the first one to admit it's felt that way more often than not lately. :windy: )
Answer A:  Soon.  No, seriously…  Until recently, I wouldn't have been able to answer that, but I mean it—soon. :situp:
Believe it or not, my last book came out two years ago.  Yikes! :dizzy:  I'd like to say it's because I hit the lottery & have been basking on a secluded beach somewhere…  Or took an extended research trip to Scotland to investigate what those handsome lads really wear beneath their kilts.
Unfortunately, the truth isn't nearly as interesting.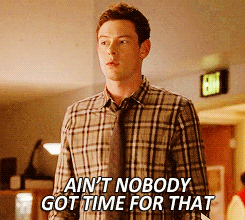 This post originally started out along the lines of "What I Did on My Summer Vacation."  But it would have had to be more like "What I Did on My Summer/Winter/Summer/Winter Vacation"—& that's just too much prattling on.
But I really do want to share why it's been so long since I've had Big News to share or a new book out for your reading enjoyment :reading: so I'll do my best to sum it up via interpretive dance.
 Er, I mean a series of (hopefully) amusing GIFs.
Typed The End on my last manuscript for PROJECT: RUNAWAY BRIDE & delivered it to Harlquin Desire on time…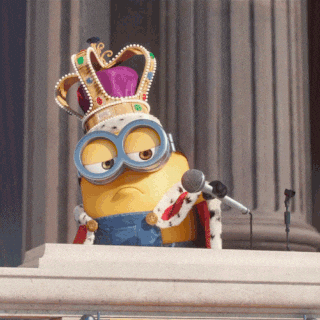 Immediately started wracking my brain for details on the next project…
All good, right?  Except that in the background of my life were a thousand needles being driven into my eyeballs & brain.  It was truly horrendous & drove my writing to a screeching halt while all the Very Bad Things were dealt with.  (Note, this lasted more than a year & drove me absolutely bonkers.)
Slog through all of that.  Deal, deal, deal, since I didn't have much choice.  And then—blessed relief. :swing:   More than that, after years upon years of house hunting—SUCCESS! :cheer: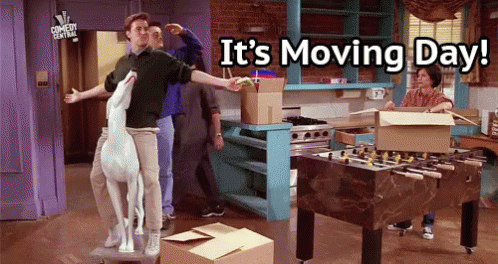 But leading up to Moving Day were months & months of packing & ungodly meetings & paperwork. :headdesk:
Then, of course, there was unpacking & settling in…which I am still doing, I'm sorry to say.  I'm going to be at this for years! :butterfly:
Meanwhile, in the peripheral of these life-changing events, some Very Good Things were happening.  Not things I could talk about just yet, & they required some rather saint-like patience from the other parties involved, but still…good stuff. :beehappy:
And now, finally, things seem to be settling down, falling into place, & returning to a modicum of normalcy.  Which means that very soon, I will be able to TELL ALL THE THINGS!  SHARE ALL THE NEWS! :flowers:
Stay tuned…
Comments
10 Comments • Comments Feed