We interrupt our regular Happy Sunday schedule to bring you National Nothing Day.
I'm not really sure what that means, exactly, but let's celebrate, anyway.  Let's challenge ourselves to do nothing, say nothing, think nothing…wear nothing. :winkwink
Do you think you can do it?  Do you think you can keep from calling anyone or arguing with anyone or doing anything of substance today?  Do you think you can go silent on Twitter & Facebook & blogs (all except this one, of course :gotcha )?
I'm not even sure I can do that, to be perfectly honest.  But I'm going to try.
And so I shall shut up now & leave you with this bit of "Nothing" to tide you over until we can go back to "something":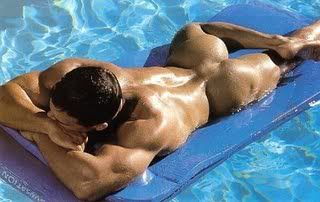 And now to announce our most recent Free Book Friday winner:
:dancing Pamela!!! :dancing
Congratulations, Pamela! Please contact me with your full name & mailing address, & I will get your book out to you as soon as I can.
Comments
12 Comments • Comments Feed