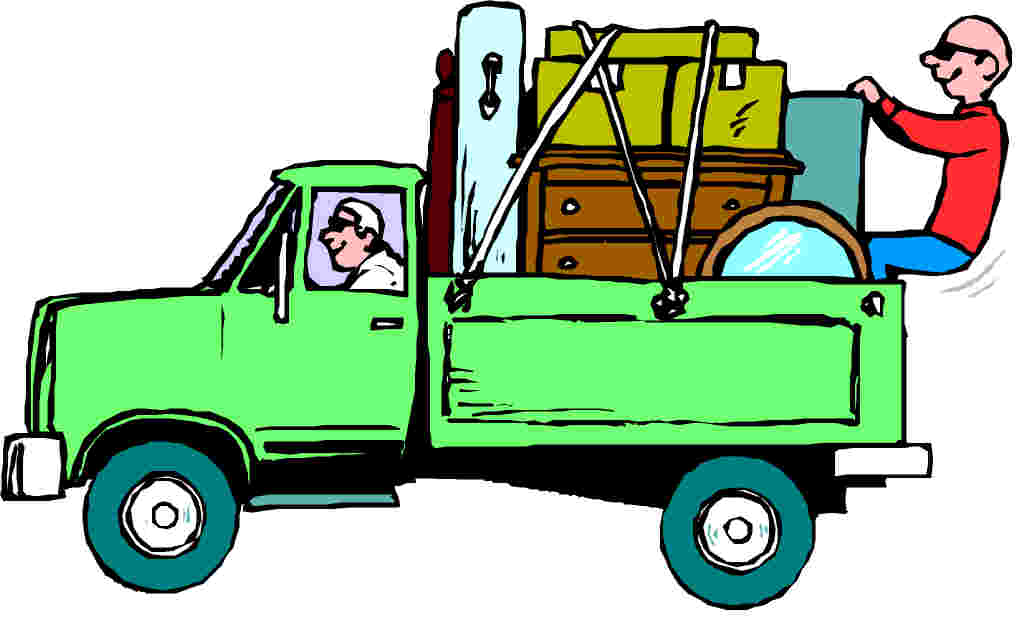 So a couple of weeks ago I told you there was "something" going on. Something I couldn't talk about just yet.  But now it's official, so I guess I can talk about it.
Finally, finally, FINALLY!  I've been sitting on this & biting back saying anything for so long, I swear my tongue is a bloody stub.
But here it goes…  The Big News…
I.
Am.
Moving.
Yes, yes, yes, yesssss!
FINALLY!  Thank You, Jesus!

  (And if not moving UP, I'm at least moving sideways.)
I don't mind telling you that I've been wanting to move & have been house-hunting semi-seriously for a very long time.  Even though there are still a few really nice folks in town, the area where I live (where my family has lived for nearly 50 years, thank you very much!) has slowly been going downhill.  You know how they say "It only takes one" & "The few ruin it for the many"?  Yeah, that.
I'll tell you flat-out that I can be one of the best neighbors you'll ever have.  I've done things for neighbors that normally only family members will do.  I've babysat, pet-sat, baked goodies, helped people move in &/or out…  I've mowed yards other than my own for two years straight just to make things easier for someone…  I've offered up pet supplies & advice when asked, & even paid for an emergency veterinary visit when a neighbor's cat was electrocuted & they didn't have the money to have the poor boy checked out.  And I've got a scar—an ugly, permanent scar—on the back of my hand from the time I tried to rescue a couple of cats that one neighbor had abandoned, but another wanted to rehabilitate.  I've attended weddings, bridal showers, baby showers, birthday parties, etc….gone to church with, parties with, & on vacation with some of my neighbors—& vice versa.  In short, I treat others as I would like to be treated, & for the most part, I have been very lucky that the neighbors I treat with kindness have often repaid the favor.  Sometimes they're even kind to me first, so I get to repay them. img25   That's how close a community we used to be.
And then there are those few.  A few who moved in five minutes ago & suddenly think they own the town.  A few who do whatever they want, whenever they want, without a single thought to the fact that they don't live on a 30-acre estate, but have neighbors within shouting distance (or closer) on every side.  A few who don't understand the concept of boundaries or being a good neighbor, & make you realize that living on a deserted island or out in the I-hear-banjos boonies may not be such a bad prospect, after all.
Which isn't to say that I haven't always wanted a bigger house with a bit more personal & storage space, even when I was surrounded by fabulous neighbors, but I may not have been spurred to actually look for one quite so seriously if it weren't for—as my father would call them—the yahoos.  Should I have to move because a couple of assholes move into the neighborhood & immediately send property values plummeting?  Of course not.  But let's put it this way:  I know what kind of person I am, & I know what kind of people they are.  I know how I live, & I know how they live.  I know my future potential, & I know their future potential.  I am definitely the clear winner in this situation.

So even though there's still a handful of really good neighbors I'm going to miss, the long-dreamt-of moving thing is finally, FINALLY happening. img20
Wanna see it?  Here it is:
Squeeeeeee! img26
I have to be honest:  this isn't quite my Dream House.  That would be a multimillion-dollar mansion with an indoor pool, live-in
servants, &, like, an indoor theatre or bowling alley or something.  Think Mary Fisher's big pink estate in She-Devil. img30
Or some gorgeous modern home right on the beach. img15
But for where it's located & what I can afford, it is—as Mary Poppins might say—Practically Perfect in Every Way.
In case you can't tell, I'm really excited. But I'm also scared half to death.  So this should be a fun few months while everything comes together & all the details are ironed out.
Don't worry, though—I will definitely be sharing a lot more about this momentous event as we go along. img22
Comments
28 Comments • Comments Feed