As you know, my next project will be Book 4 in the 6-book "Dynasties: The Kincaids" continuity series for Harlequin Desire.  This one is set in Charleston, South Carolina, so before I get started, I'm feeling the need to get my Southern Comfort on.
And since settling down with an actual bottle of Southern Comfort probably isn't the clearest route to creativity (plus, I only have the one bottle left, & it's too cold to run to the liquor store again :sadheart ) I thought I'd go for some good old-fashioned non-liquid Southern entertainment instead.
That's where you come in!
What books, television shows, & movies would you recommend I read/watch to get me in a Southern frame of mind?
Don't be shy…I'll take anything & everything you can think of.  They don't need to be set in just Charleston, either—though that would be a plus. :winkwink   I'll looking for anything with a Southern flair.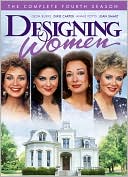 For instance, I've already thought of Designing Women & The Golden Girls (for Blanche Devereaux's Southern charm, of course), even though they're set in Atlanta & Miami, respectively.  Maybe The Skeleton Key, Fletch Lives, & The Big Easy (film & TV series both), even though they're set in bayou country.  I don't care!  I'm just looking for Southern accents, Southern flair, & something to put me in a Southern mood.
So throw your full barrage of Southern-related viewing at me.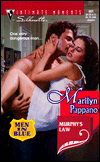 And reading!  What books & authors should I be reading to put me in a Southern frame of mind?  This is even harder, since I don't pay much attention to book settings until I'm actually reading.  I remember loving Marilyn Pappano's Intimate Moments Murphy's Law & think it had a Southern setting, so I might re-read that.  And Heather Graham does a lot of stories set down South, right?
But help a girl out, here!  I need ideas & suggestions.  As many as you can come up with so I can decide what to read & watch based on my mood.
And to put you in a Southern frame of mind, Mistress Heidi & I will leave our very own bottle of Southern Comfort right here for you to enjoy.  Just…don't be piggly-wigs with the free booze.   We're going to want a nip or two of that later ourselves. :coffee
Comments
21 Comments • Comments Feed