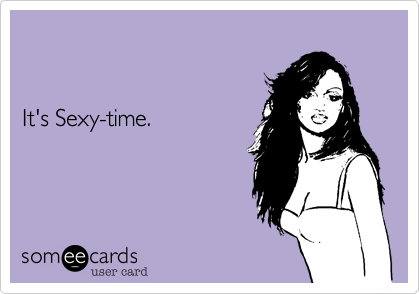 Great writing last night on Top Secret Project #3! :img14
I'm working on the first (possibly only, since it's a short project) love scene right now, & am doing something a little different than I've done before.
Now, don't get all worked up; we're not talking leprechauns or Martians or extra appendages.
But don't get excited, either, because we're also not talking uber-erotica or threesomes or (overly) offensive language. :img10
A lot of times, though, my characters' relationships follow a very realistic pattern:  sexual attraction…first kiss or maybe a lot of kissing & even a little groping…the on to the good stuff.  This time, however, my hero & heroine are divorced, so they're extremely familiar with each other, & get-to-know-you time isn't necessary.
Which means I can get to the good stuff much faster.  And in this instance, the good stuff is very good indeed.

Comments
4 Comments • Comments Feed