I was incredibly saddened to learn that wonderful reader, frequent Darling of The Dungeon, & all-around lovely lady Cindy Rushford passed away last week. :smile17
I've stolen this picture from her Facebook page (with hopes that her family won't hate me for it :smile1 ) because this is how I will always remember Cindy:  smiling, happy, beautiful, & never far from her beloved pets.
Not only did she love romance novels, but she loved animals, too—two things we definitely had in common.  And I don't think it would be a stretch to say that we bonded after she lost one of her precious dogs.  She was heartbroken, as you can imagine, & while sending my condolences, we started to chat…& never quite stopped.  We talked about how wonderful pets can be, how hard it is to lose them, & how much a new furbaby can bring to your life, even beginning to fill the holes left by the one(s) who's crossed over The Rainbow Bridge.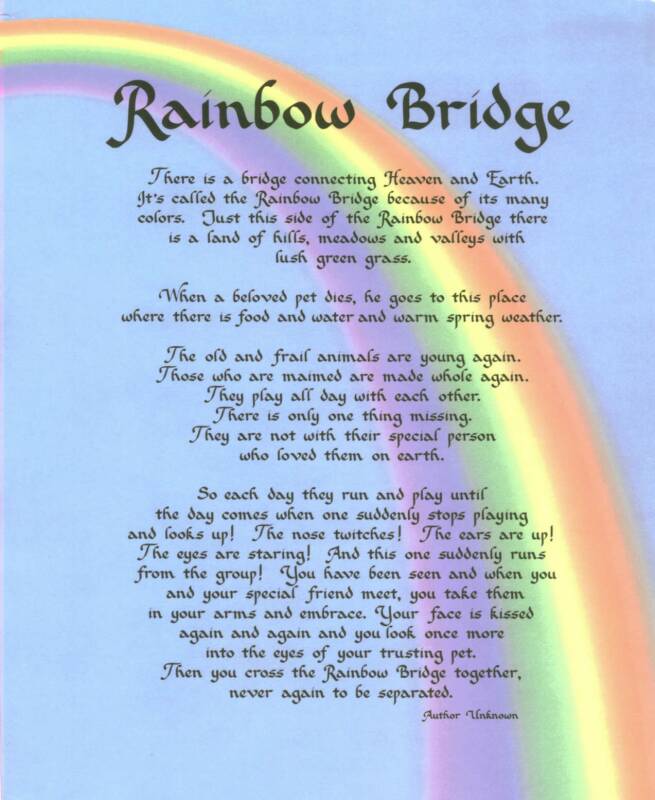 Now Cindy has crossed over, too, & just as the poem states, I know she is with all of her beloved pets—& loved ones!—who passed before she did. :smile12   She is at peace now, free of pain & illness…  But that doesn't mean those of us who are left behind won't miss her terribly.
My thoughts, prayers, & deepest condolences go out to Cindy's family & friends during this difficult time.
Personally, my heart hurts just knowing she won't be out there in the world anymore—on Facebook, here in The Dungeon, & through e-mail…only a click away.
Rest in peace, sweet Cindy.  Until we meet again…
Comments
11 Comments • Comments Feed