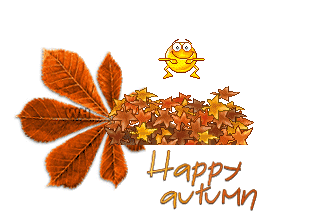 Tomorrow is the first day of Autumn, so I thought it might be fun to play a little game of "What I Did on My Summer Vacation."
So get out your pad & pencil, & start making a list.  And while you do that, I'll share mine…
Sometimes I don't watch TV shows when they first begin to air. Either because I'm busy or don't think they look all that interesting. Then later,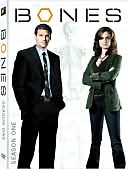 they become really popular & I start to wonder what all the hoopla is about, so I'll wait until they start to repeat from the very beginning & try to catch up. This summer, I finally got around to doing that with both Bones & White Collar.  Enjoyed them both, but don't think I'll be buying them on DVD anytime soon.
I found a new dentist.  My old one retired, so I was scrambling there for a minute, but then my wonderful orthodontist recommended a pal of his, & I was lucky enough that they were willing to take me on as a new patient.  Of course, his office is about nine katrillion times farther than my previous dentist, but what can I do?  It's a good excuse to go shopping afterwards, I guess. 😀
I discovered a terrific new restaurant in my area that I'd previously been quite against frequenting.  Partly because it's always horribly crowded, partly because it's got a very "sports bar" feel to it, & partly because it was always filled with cigarette smoke.  Thanks to Pennsylvania's new no-smoking-in-restaurants law, though, one of those is no longer a concern.  And once I actually brought myself to go in & sit down, I discovered the food is fantastic.  More's the pity for my waistline, let me tell you. 😥
As you well know, things are cooking here in The Dungeon because I was lucky enough to track down & hire a wonderful, brand new web designer.  I'm already delighted with the work she's done & can't wait to see what she comes up with in the future. :cake:
I didn't attend the RWA conference in Orlando this year, which sort of scrapped any chances of my getting to leave town for an actual vacation.  (Yes, I realize RWA is work, but it's about the only traveling I do, so when it's in a good city/state, I try to fit in some sightseeing too & at least call it an annual vaca. :-/ )  I was, however, invited to visit both Hilton Head & the Cayman Islands.  Nice, right?  Yeah…I probably won't, at least not anytime soon because of the dreaded D-word (deadlines :zombiekiller: ) but it's nice to have the option.
It's a boy!  No, it's a girl!  Wait—it's both!  😛 That's right, I am the proud mama of two wonderful new fur-babies.  Simon, of course, way back in April, & then only two short months later, I was blessed with the beautiful Bella.  I know, I know, but if you could see them & live with them for just five minutes, you'd fall in love, too.  And though no one could ever replace my precious Angel or Indy, I really feel as though God gifted me with these two new darlings to make up for losing them last year. :cat2:
Last, but definitely not least, I wrote two brand new Silhouette Desires over my summer vaca.  That's right—two!  Whew.  The first was my December release, INHERITING HIS SECRET CHRISTMAS BABY, which is the sixth & final installment of the "Dynasties: The Jarrods" continuity series, & the second was a stand-alone currently titled THE CEO'S SECRET HEIR.  I was thrilled with how they both turned out.  It wasn't easy, either, & that sound you hear…  That would be both the cracking of my bones & my moan of pain as I reach around to pat myself thoroughly on the back. 😎
I also got started on my second sexy, sassy vampire romance for Kensington Brava, & though I'm not very far along yet, I think I deserve a little mini-pat for that, as well.  (Or perhaps I should save that for after I finished & see how the whole story holds together.  :quiet: )
So that's how I spent my summer…  How about you?
Comments
8 Comments • Comments Feed